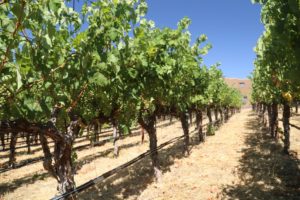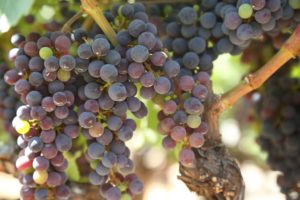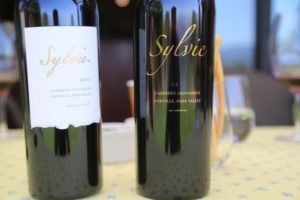 Sylvie Estate was founded in 2010 by Henry and Christina Lopez and their friend and business partner, Brian Atwood. Henry is originally from Albuquerque, New Mexico and Christina is from the San Francisco Bay Area. They purchased a small plot of land on the lower hills of the Vaca mountains in 1989 and built a small pueblo architecture styled house. They planted less than an acre of vines (30 rows, 0.7 acre) on the site with a clonal selection from a nearby well-known vineyard. Known as the Lopez Vineyard, it was replanted again in 2000 – continuing to grow entirely Cabernet Sauvignon. After a nearly four-year process, their vineyard became CCOF certified organic in 2013.
Henry runs MuriGenics, a Vallejo based company that focuses on a number of services including new drug developments to fight numerous diseases including Autoimmune Disorders, Cardiovascular, CNS, Infectious Disease, Inflammation, Metabolic Disease and Oncology. Christina is a very talented artist (sculpture) and has created a number of pieces prominently displayed on their property. Brian has spent a career in biotechnology and as a venture capitalist. He is the co-founder of Versant Ventures an international biotechnology research and venture capital company.
Henry and Brian first made home wine in their garage in 1994. For many years they sold the grapes from their tiny vineyard at different times to producers such as Caymus, Lewis Cellars and Cardinale Estate. Deciding to make a small amount of wine to sell they began looking for a winemaker; their vineyard manager at the time connected them to winemaker Kurt Niznik. Kurt worked with vineyard manager Kendall Smith (Kendall Smith Vineyard Services) on a previous wine project – and she has since taken over the management of the Lopez Vineyard. Her specialty is working with small organically farmed vineyards in the Napa Valley.
Kurt was born in Florida and raised in Massachusetts; he went to Yale University where he studied biology and psychology. He recalls his first job was in New York City at the VA NY Harbor Healthcare System (the Manhattan VA Medical Center) working on research with schizophrenia patients. Tiring of New York and ready for a change he decided to pursue winemaking. In 1997, in late summer he packed some necessities into his Mercury Sable and drove across country (breaking down somewhere in Kansas along the way) before arriving in the Napa Valley to take a one-month intern position at what was Acacia Winery (now Calmere Estate Winery) in Napa's Carneros District.
After finishing the internship, Acacia recommended him to the Chalone Wine Group. He took a full-time cellar position at what was Carmenet Winery (Moon Mountain District in neighboring Sonoma County). Looking to further his education he enrolled in the master's degree program in Viticulture and Enology at UC Davis. Later winery jobs included working at San Juan Vineyard on San Juan Island in the state of Washington, Luna Vineyards, Caldwell Winery (just as the winery was getting started) and 5 years working on the winemaking team at Continuum Estate. Today he selectively consults for a number of small winery brands, mostly in the Napa Valley. And passionate about not only winemaking, but he is also an accomplished paraglider, birdwatcher and avid environmentalist – working to help acquire and protect rain forest in parts of South America including Colombia and Panama.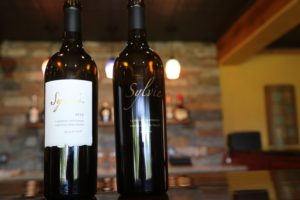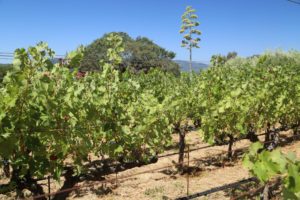 The property is in a very special part of the Napa Valley – slightly elevated and on the eastern side Oakville. Like many of their neighbors, the soils are iron rich and orange/red in color with plenty of rocks. This is a premium vineyard neighborhood – nearby wineries or vineyard neighbors include Dalla Valle, Rudd Estate, Joseph Phelps' Backus Vineyard and Gargiulo Vineyards.
With a laser like focus on quality – over the years several vintages were made but never released; Sylvie Estate did not produce a 2011 vintage (due to the challenges of a cooler year and rain at inopportune times). The wines typically see 50% or slightly less new oak during the aging and are not fined. Kurt often blends in a very small percentage of non-estate Petite Verdot (depending on the vintage). He prefers to keep the wines on their natural lees for as long as possible – taking a hands-off approach to the winemaking. And post fermentation allowing extended maceration, typically lasting 25 to 35 days. He and Kendall farm for ripeness but not over ripeness – carefully managing the canopy helping to reach ripeness earlier rather than achieving ripeness through long hang time. The grapes are usually picked at the end of September or into early October.
Select Wines
The 2013 Sylvie Estate Cabernet Sauvignon offers ripe fruit aromatics including immediate notes of blackberry along with a raspberry thread of sweetness. The bouquet is primarily about the fruit rather than secondary characteristics from the oak aging. As the wine breathes hints of sage and dried herbs show. In a vintage in the Napa Valley that often produced muscular and intense wines – this wine is more restrained, certainly helped in part by some age. Fine-grained well-integrated tannins linger smoothly along a liveliness of fruit complemented by bright acidity.
2015 was generally a low yielding vintage in the Napa Valley. The 2015 Sylvie Estate Cabernet Sauvignon is dark red in the glass; it offers slightly darker aromatics then the 2013 vintage. One can smell the site in the bouquet – with aromas of dry earth along with blackberry, black licorice, a hint of toasted oak and dried herbs. Also, some subtle desert spices. On the palate offers darker flavors including plum and blackberry with notes of espresso and mocha. Offers an appealing texture across the palate – with a density of tannins especially noticeable on the finish but without being heavy or coarse in feel. Texturally inspiring, these ripe and slightly chalky tannins feel firm yet are simultaneously polished. Aged 22 months in both new and neutral oak and another 22 months in bottle before it was released.
—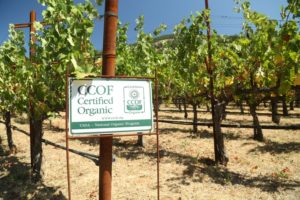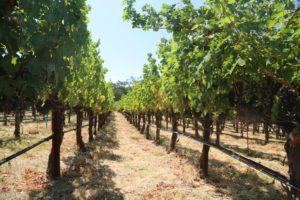 The Lopez's used to manage a small organic farm on the property – Christina and her daughter Sarita oversaw this and would sell some of the vegetables at the St. Helena and Napa farmers' markets. While no longer farming this garden, in part because of the nopales cactus growing on the property – Sarita was inspired to start her own beverage company called Green-Go focusing on Cactus Water.
The name Sylvie was chosen in honor of Christina's mother (Sylvi Rintanen). Total production is minuscule – they are one of the Napa Valley's smallest vineyard owning producers. Yields are usually between only 1 to two tons per acre with a total production each year of around 100 cases. The wines are primarily sold direct to consumer through their mailing list and at their only retail outlet, the French Laundry in Yountville. A very limited number of older vintages are available for purchase. For more information and to join their mailing list, visit: www.sylvie-estate.com