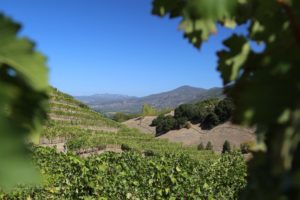 Richard Perry Vineyards dates from 1988 when the owners Richard and Sheila Perry planted 15 acres on a 20 acre site primarily to Cabernet Sauvignon, Syrah and Viognier in the Coombsville region just east of the town of Napa. We originally met with Sheila many years ago. Their original vineyard location was all hillside with most of the vineyards terraced. It backed right up against the large Napa Valley Preserve so the nearby land will never be developed and will retain its natural state. The Perry's purchased the property in 1979 and at the time weren't sure what this would lead to as they did not have a background in vineyard management.
Fortunately their nearby neighbor was Caldwell Cave Winery and over time the owner John Caldwell gave them invaluable advice about vineyards and provided the original impetus to become grape growers. For many years they sold the grapes to other area wineries such as Rombauer and Newton. Then in 1997 a winemaker at Rombauer who was already purchasing their fruit noted the high quality of the vineyard sources and mentioned they should try making their own wine. As a result their first vintage was made at Rombauer in 1997 (Rombauer was a well-known custom crush winery for many years – offering space and wine making services to producers who did not own their own physical wineries).
The Perry's were one of the early champions of promoting the potential of Coombsville to produce world-class wines. They sold their vineyard in 2005 (now home to Porter Family Vineyards), moved to the Sierra Nevada foothills and continued to purchase grapes from their old property. Tragically Richard died in a head-on car accident in late 2007 in the town of Murphys (a driver drifted over the lane and his Richard's truck). Richard was only 65 and did not quite live long enough to see his beloved region officially become Napa's 16th sub appellation in late 2011 (Coombsville).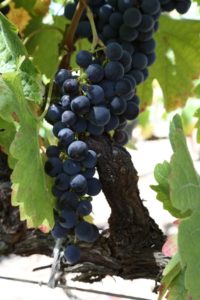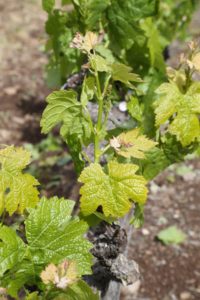 Today Richard's wife Sheila and winemaker Ken Bernards are business partners in Richard Perry Vineyards. Ken has been making wine for more then 30 years – his first harvest was in 1986 when he was a studying chemistry at Oregon State University in Corvallis. After graduating he began working at Domain Chandon as an experimental winemaker (certainly an intriguing position right out of college). Ken has long been associated with making Ancien Wines (a Coombsville based label that was founded in 1992).
Ken also divides his time consulting for local wineries as well as in Chile (which explains why their harvest interns tend to be Chilean or from Argentina). We know several Napa winemakers who do this – it is a great chance to work with two harvests each year.
In what is one of the Napa Valley's most unique wine making stories, in 1999 Ken arranged to bring back grapes from Morey-St-Denis, in Burgundy, France to the Napa Valley. He picked the Pinot Noir grapes super early in the morning, kept them very cold and trucked them down to Lyon in a refrigerated cargo container and put them on a plane back to California. He had to be granted an agricultural one time exemption to do this – a process that took almost 4 months to secure all the necessary paperwork and permits. All the wine making for these grapes was then done in Napa. Production was only 45 cases – and Ken has only made this wine one time. Cleverly they called it Par Avion. Certainly a prized collectors item if you can ever find one of these coveted bottles!
Today they focus on two varietals, Cabernet Sauvignon and Syrah. Two French clones are used for their Cabernet Sauvignon, 15 and 337, each of which contributes its own character and complexity. We tried the 2005 Syrah. This is a rich juicy mouth watering wine that is well layered on the palate. The word approachable can easily be tagged onto a description of this wine. The aromas are fruit and spice driven with blackberry and white pepper followed by more blackberry and blueberry on the palate; nuances of chocolate and spices form the backbone to a slightly smoky incredibly long finish. The mouth feel is super smooth anchored by a well structured tannins.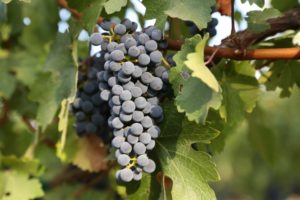 The 2004 Cabernet Sauvignon is 100% varietal and the nose is a mix of plum and cherry with an exotic cinnamon and all spice characteristic. Let this wine open up before drinking as additional aromatics and flavors will creep out. Chocolate, spices and a flavor that can only be described at ripe blackberry juice still covered in dust is present representing nice earthy terroir driven characteristics.
All their wine is made at the state of the art Porter Family Winery in Napa's Coombsville region. A large vintage is a production of about 1800 cases. While they do not maintain a tasting room, those interested in trying their wines can do so at one of Napa's most historic spaces – Vintner's Collective, located in downtown Napa (within walking distance of numerous restaurants and other wine tasting rooms). Along with select Richard Perry wines, Vintner's Collective also offers tastings of other small mostly Napa products.
For more information or to join the Richard Perry mailing list, visit: www.richardperrywines.com