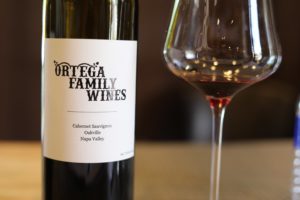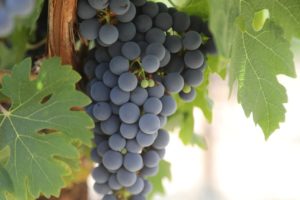 Ortega Family Wines was founded by Jesus Ortega in 2018 (first vintage). Jesus was born in and raised in Napa Valley; his father Jesus Sr., migrated to the U.S. with his two brothers from Michoacán, Mexico for the first time in 1947 as part of the United States Bracero Program. This program was established in 1942 by the Mexican Farm Labor Program to primarily address an agricultural worker shortage during World II by providing Mexican men short term labor contracts. The Bracero Program ended in 1964. Ultimately because of this program, numerous families eventually settled in Napa Valley, and over the years we have met many of their heirs who work in the valley's wine industry.
Jesus Senior initially worked in Oregon and Washington picking pears, apples and other seasonal crops. He came to Napa Valley in 1964, settled in Yountville and began working for Yount Mill Vineyards. These vineyards have been owned by the Hoxey family for four generations and are among Napa Valley's largest contiguously family farmed vineyards and are also some of Napa Valley's most historical vineyards. Incidentally, the Hoxey's also own Napa Wine Company.
Jesus Sr. worked nearly 5 decades for Yount Mill Vineyards; he and his family lived in southern Oakville next to part of these vineyards for a number of years. Jesus recalls his childhood was spent racing dirt bikes through the vines with his brothers (he is the youngest of 7 siblings) and walking his family's dirt driveway to the mailbox to pick up mail – being very careful not to cross Highway 29 per his parents' explicit instructions. He spent school breaks while in his late teens working with his family in the vineyards; he remembers being disappointed in having to work while all his friends were off enjoying their holidays up at Lake Tahoe, but now wishes he had spent more time learning from his father.
After attending Motorcycle Mechanic School in Phoenix, Jesus returned to Napa Valley. A winemaker friend invited him over for a barbeque one evening and during the party brought over a 2003 vintage of a Lodi grown Sauvignon Blanc. He asked Jesus his thoughts on the wine and to describe it's smell and taste; at this time Jesus had not yet produced wine and was much more familiar with vineyard work. He replied that the wine smelled like oak, however his winemaker friend told him it had never seen a barrel of oak in its life. His friend then offered Jesus a job and told him to come by the winery in a week. Jesus did and recalls that he arrived while chewing gum. His friend immediately sent him home and said to return without the gum. Despite the rough start, Jesus began working with him and over the years significantly refined his palate through his mentorship.
Jesus is a self-taught winemaker; he produced his first wine in 2014 for J Vintners, a brand he started with several partners. In addition to operating Ortega Family Wines, Jesus is a Vineyard Consultant for a number of small vineyards, primarily located in Napa Valley. He oversees vineyard development and management, organizes labor needs and during harvest handles numerous logistical requests.
Select Wines
Jesus focuses on producing limited production, primarily 100% varietal wines from vineyards he either consults for and or manages or has input into their farming practices. The grapes used for Ortega Family Wines are often from some of Napa Valley's most historical vineyards. Jesus strives to produce food friendly, balanced and both fruit and acid driven wines. Rather than all smelling and tasting similar, these are wines with their own personalities and character. And the brand's heritage is deeply rooted with family beginning with his own father; Ortega Family Wines are crafted to honor the legacy of Jesus Ortega senior.
In Napa Valley, Pinot Blanc is a rare variety; Jesus is aware of only several small vineyard blocks of this variety including the one he sources from on the Napa side of Carneros (off of Ramel Road in the far southern reaches of the appellation). Bottlings of this variety in Napa Valley are far and few between; over the years we have tasted only several Pinot Blanc wines (or blends) grown in Napa Valley from Napa producers including from Robert Foley, Eponymous, Silenus and Robert Sinskey.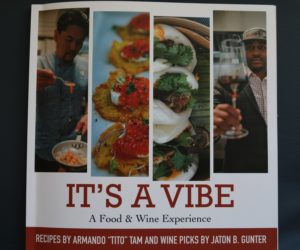 This white wine grape variety is a genetic mutation of Pinot Noir; Jesus compares its character to somewhere between a Chardonnay and a Sauvignon Blanc. The 2020 Ortega Family Wines Pinot Blanc is medium straw color; the aromatics initially show notes of cut grass, lemongrass and citronella oil. Give it time to open and it will reveal some additional floral aromatics including jasmine. The palate shows a noticeable texture; it is creamy and supple with mineralities and flavors of nectarine, white plum and apricot. The acidity is energetic and keeps this wine fresh, especially noticeable with its brightness on the finish. It drinks very well by itself.
And the 2020 vintage of this wine was highlighted in the book, It's A Vibe, A Food & Wine Experience By Armando 'Tito' Tam and Jaton Guntner.
One doesn't associate contemporary Atlas Peak with Zinfandel. Dern Vineyards, located next to Stagecoach Vineyard grows a small section of Zinfandel, Jesus sources from this site. The 2018 Ortega Family Wines Zinfandel is medium ruby in color; the bouquet offers aromatics of baking spices including clove along with red cherry. The bouquet was a bit closed at the time of our tasting and needed additional time to open and reveal more fruit. This is not a ripe, jammy or sweet Zinfandel; the palate from start to finish shows a brightness and tartness from its high acidity along with higher toned fruit flavors including red cherry, pomegranate and a lingering herbal note. The tannins are well-integrated and persists along with a very light dusty nuance. Recommended pairing: pizza or pasta.
The 2018 Ortega Family Wines Malbec Oak Knoll was only produced this one vintage. This 100% varietal wine is dark ruby in color with purple tinges on the rim in the glass; this wine offers an initial sweet aromatic thread including of dried prune, boysenberry, mulberry preserve, black licorice along with mocha, vanilla, chocolate and a hint of Graham cracker. The bouquet offers an alluring union between both primary and secondary aromas. A hallmark of this wine is both its density of flavor and tannins which show a light dryness on the finish. Medium plus acidity.
The Ortega Napa Valley Cabernet Sauvignon (non-vintage, with equal parts wine from 2015 and 2016) is dark ruby in color; the bouquet offers simultaneous sweet and savory aromatics including dark licorice, cherry cola, cooked blackberries and some darker spices. This wine shows great acidity across the palate and is dominated by higher toned red fruit flavors including cherry and red plum. The finish lingers with tannins which offer a light gravelly texture along with a tartness of red fruit. Jesus recommends pairing this wine with a Mac n Cheese Chicken Empanada. And he speaks from first-hand experience; he first enjoyed this pairing in Oakland while attending an event hosted by Top Chef Nelson German.
Additional wines from the 2018 vintage include individual bottlings of an Atlas Peak and Oakville Cabernet Sauvignon and in 2020, a Carneros Pinot Noir from dry farmed vines.
—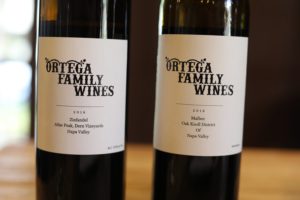 Ortega Family Wines produces their wine in a shared production and hospitality space in what is known as the Crusher District, a business/industrial park located a few minutes south of the city of Napa. Visits are always hosted with Jesus and are personalized and offer an unscripted look at the operations of a small producer whose roots are deeply planted in the soils of Napa Valley.
The wines are primarily sold direct to consumer with some limited retail placement in Napa Valley including at La Chevre Restaurant (located in the old adobe building, the oldest building in Napa County). Total production is only approximately 300 cases per year. For more information, to schedule a tasting or join their wine club (two shipments per year), visit: www.ortegafamilywines.com