In Valley highlights

Other than personally partying in Florida several times including in nightclubs in mid and late 2020, we had difficulty finding gatherings and parties in Napa Valley last year. So it was nice when we received an invite to an early this year party at Boich Estate. A party at Sinegal Estate was also pretty special. And so was the Silver Oak release party at the winery in Oakville, celebrating Silver Oak's 49th anniversary. We can't wait for the 50th anniversary (1972) Silver Oak release party in 2022.
But our MOST EPIC event of 2021 in the valley was Napaulee, hosted by Press Restaurant in November. Somehow we were seated next to Karen MacNeil for the dinner (I suspect that was purposely setup) and heard a few stories about how she got into the industry including when she asked to join ongoing tastings hosted entirely by men with the caveat that she never speak. She told us that lasted for 8 years. Highlights of this event were seeing so many winemakers and winery owners, many of whom it had been some time since we interacted.
Oh and of course the exceptional wines that everyone brought to the long tables. The highlight for us was a 1976 Chappellet Cabernet Sauvignon that Dominic personally poured, a 1991 double magnum of Opus One that Michael brought, a 2000 Chateau Haut-Brion and a 1998 Screaming Eagle among many others.
The Taste of Howell Mountain – again great to catch up with people and we always use these tastings to connect with any producers we have not yet met with.
Remarkably, we posted more than 5,000 photos on our Instagram account this year from March through November. That works out to almost 19 photos a day.
Finally visiting Lovall Valley (yes much of this sub-valley is in Napa Valley!)
A visit to Wing & Barrel, shooting clays, lunch and exploring this members only private club. Also a ride in a bi-plane open cockpit – both visits relating to connections with wineries in the valley.
Lunch with Bart and Daphne. We know special hugs when we receive one. Lunch with David & Kathleen at RH Yountville. Lunch with Francoise and Lisa. Visiting Ketan's remarkable site high up on Diamond Mountain. A lovely tasting and tour at SLOAN. Time spent with Dave M @ Beckstoffer. Oh, and a few random bottles of Dom enjoyed throughout the year 🙂
A shoutout to two of the oldest if not the oldest active winemakers in the valley, Dick Peterson and Philip Togni, both in their 90s.
Someone reached out and donated a case of Louis Martini wines to us ranging from the late 1950s through the late 1970s. A winemaker friend said we would be lucky if two of the 12 bottles were decent. He was right. The 1965 Barbera was the best of the lot, a highlight. Tasted these with Tom and Beverly at their home in St. Helena.
We met with Jesse from the Napa Valley Vintners at their office – apparently their first in-person meeting in well over a year. In the past, they have helped us secure appointments at hard to reach producers. They helped us out again this year. thank you! And we told them they can have all our content in the future to help supplement any of their educational or promotional projects.
We finally made a jointly beneficial agreement with the Preiser Key. That felt great.
Travel & Related Highlights

We spent significantly more time in the valley this year as opposed to 2020 (when we were primarily on domestic road trips in search of Napa Valley across the country but also several international trips). In 2021 we made a couple of Napa Valley focused trips including an epic 2 weeks in the Midwest – starting in Chicago where we met with Katie at Perchance Estates followed by a swing through numerous states visiting places and spaces connected to wineries or brands in Napa Valley. We popped in to pay our respects to Velma Twomey's grave and delivered some flowers. Napa Valley in Indiana? Yes, Peacewater Winery is doing a great job through their three tasting rooms and wine club, promoting Napa Valley to this part of the Midwest. Missouri. The Schottenstein heritage in Columbus. You betcha. And lots more.
We made two trips to Europe this year including specifically to France to visit spaces and places connected to Napa Valley wineries in May and parts of June, utilizing one of our two EU citizenships to gain access to the continent before things were really open.
At the time, France and other countries we visited were still under curfew. We don't associate France with crappy fast food, but we spent too much time in drive-throughs of American fast food restaurants during our time in the country. Most restaurants simply were not open.
We have never seen the Bordeaux airport so empty – in fact we spent one hour just wandering around its confines to experience this. As most likely we will never experience something like this again. And St. Emillon was equally as empty. No big tour buses like we have experienced during trips past. But on the positive side, owners and winemakers had plenty of time to meet with us. One of our highlights was a private lunch with Alfred and Justine Tesseron at Chateau Pontet Canet (our second visit to the estate). And a taste of the Tesseron Extreme Cognac at Tesseron in Cognac. This special cognac is made from vintages in the late 1800s aged in individual carboys in what was a monastery on site dating back to the 12th century.
We stopped by numerous places with connections to Napa wineries; it was nice to pop into Phinney's Department 66, meet with Julien's uncle in Provence at Chateau St. Marguerite, see Yannick's place in Gascony, Michael's wines in Bordeaux, Fonplégade, Benoit's partnership, visited the nursery which was the birthplace of Marselan and a number of other stops.
Later in the year we made a trip to Hungary with Mr. T to explore the heritage of several Napa Valley winery owners or winemakers with Hungarian roots including Kapcsandy and Hertelendy. Visiting Lake Balaton and exploring some of the vineyards and Ralph's heritage on the volcanic rocky slopes above the lake was a highlight. We stayed in the Corinthia Hotel in Budapest, the same amazing property we stayed in several years back when we were last in town for VINCE, the wine expo.
And we took *numerous trips* around California visiting places and spaces connected to wineries in Napa Valley, primarily in the San Jose Bay Area and Los Angeles, but also in the Central Valley and on the Central Coast and as far south as San Diego. We are now up to more than 600 places and spaces outside of Napa Valley, around the state, country and planet, personally visited with strong connections to wineries or brands within Napa Valley.
While we continue to make trips outside of the valley, we constantly seek out places or spaces within the valley to visit connected to Napa wineries and made many such visits this year including stays at hotels, lunch or dinner at restaurants, gravesites, new tasting spaces, other vintner owned businesses, etc, etc). The one constant in this valley is change. Enough said.
Other Napa Wine Project Interests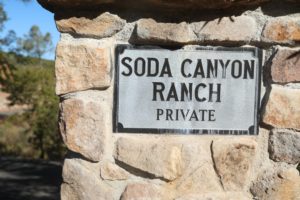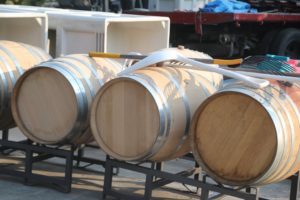 This year we branched out into a number of other Napa related endeavors. A newish distributor from Los Angeles reached out accidentally mid to late last year. We began doing some basic consulting for them which resulted in numerous trips back and forth from the valley to Los Angeles. High hopes have been put on hold with this work. But we are still waiting for good things to hopefully materialize despite some highly annoying set backs.
We discovered the variety Marselan (cross between Cabernet Sauvignon and Grenache) when visiting Bodega Garzon, Uruguay in late 2019. We mentioned this to our friend Charlie Johnston of Helena View Johnston. Ever the one to jump onto something 'new' and exciting, we hooked up with Sunridge Nursery for bench grafts and we planted the first sizable amount of this variety in Napa Valley this summer in Calistoga, merely 400 vines – we want to have at least 1000 vines in the ground in the next year or two. We look forward to being extremely closely associated with all work centered around this tiny block of vines. John Caldwell planted about 1,000 vines in Coombsville later in the year.
We curated a 100% varietal Marselan tasting later in the summer at Caldwell Vineyards attended by local winemakers who have interest in this variety, a wine writer or two and others including a winemaker in China who we paged into the tasting. It was very nice to get some exposure and publicity from that tasting. Reference our review on Helena View Johnston for more details.
We helped with some details regarding the exhibit, "Wine: Our Story" at the Goodman Library including acquiring objects for this exhibition. Please come and see this display of Napa's winemaking heritage – it runs through March 2022!!!
We began helping out some very small special brands in the valley including Migliavacca, with their amazing story, ownership and wines. Of the 1,100 Napa Valley based wineries or brands we have visited with and extensively written about, of the small brands in the valley, this is the one we feel the most connected to. And one we want to see succeed and grow beyond expectations. Absolutely. And the equivalent for a large producer? That answer is very easy. Silver Oak. Our review of Silver Oak is almost to 15,000 words (the longest of our 1,100 reviews); we have visited 7 states so far relating to that family and heritage. Read our italicized paragraphs towards the end of that review for more insights on what they mean to us and to the valley.
We had some decent success getting more exposure for several small brands including Migliavacca and Gaderian and limited success getting placement into restaurants and retail outlets. We look forward to working more with Cannatelli. There was even a potential Philippine contact which we are still waiting to see if it successfully turns into something good.
We were in Cabo San Lucas several times this year and made a very strong and concerted play to place a number of wines from small special Napa producers into that market. We even returned to host a tasting with two of the primary distributors with wines that were stuck at the border for weeks and weeks. Ultimately, it was extreme disappointment and we were unsuccessful in our efforts. Grrr.
Future Plans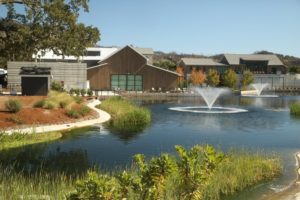 Remarkably even after 1,100 Napa wineries or producers, there are still many we have not yet visited with. Unfortunately we have archived more than 260 such reviews because they are no longer making wine commercially in Napa Valley. We have several priority still to visit Napa Valley wineries properties or brands. A couple that are high priority are: Aubert, Bryant Family, Harbison, Hundred Acre, Scarecrow and Screaming Eagle. And despite visiting the Tesseron spaces in France over the past several years, we still need to visit the Pym-Rae Estate on Mt. Veeder and taste the wines.
Next year we want to go on the road more, visiting clients and hosting wine dinners and speaking about and promoting Napa Valley. Set some minimum purchase requirements and help sell select wines from brands we work closely with.
Yes, we know, we should write an epic book about this epic project so far. We need to dedicate at least 6 months of our time to something like this – and eliminate all distractions. I don't think that is possible right now.
We want to sit down with each of the following individuals this year: Michel Rolland, Warren Winiarski, Jean Charles Boisset, Seth Cripe & Esther Mobley.
We need to spend at least 2 months in Europe whittling down our always growing list of places to visit connected to wineries in Napa Valley. The number of places still needed to visit is rather overwhelming. Two countries we continue to return to in regards to this part of the project are France and Italy. Domestically, we've done a fine job of whittling down our list over the past two years, but we need to visit the New York area again, Southwest USA and yet again another trip back to the Midwest.
Deaths
Every year we lose vintners or those involved in Napa's wine industry. This year a few we are aware of are:
Barbara Winiarski
Bob MacDonnell
Bob Pestoni
Greg Rodeno
Judy Groth
Lou Kapcsandy (we dedicated our trip later in the year to Budapest to Lou who fled this city in 1956)
Steve Moulds – one of our **greatest** disappointments working on this project, was never meeting Steve
Steven Spurrier
Tom Kenefick
Additional Notes
We visited 42 'new' Napa Valley based wineries or brands and added the accompanying reviews to this site this year. With this number and everything else we are involved in, we barely crawled across the 2021 finish line, exhausted and pretty much burnt for the year, with our 1,100th such review, of Howell Mountain Vineyards coming during the final days of November. We made several hundred on-property revisits to update our reviews and spent significant time researching Napa wineries and personalities on newspapers.com. We updated a significant percentage of the active reviews.
Like in previous years, we also continued to purchase numerous bottles of wine from select wineries we identified as having older tasting notes and needing updates. A huge thank you to Taylor Family for recognizing our efforts. This part of our research is not cheap. Between our in site visits and tastings and our off evaluative site tastings we added many tasting notes to existing reviews this year. And we continued to scour the internet for Napa winery related souvenirs and historical items – purchasing numerous items, photographing them and adding the photos and info to our existing reviews.
Because our knowledge also covers businesses owned by Napa Valley winery owners, we have tailored our life to make purchases when possible, exclusively from these businesses.
A huge thank you to all the visitors the valley hosted this year and for your support. That was special and much, much, much needed after 2020. It has also been extremely satisfying to see the valley pull together in face of all the hardships experienced over the past few years. And a big thank you to each and everyone we personally met with this past year.
So yea, we personally gave everything we had to the valley this year, and the valley significantly gave back. Usually we take up to two months off to recover each year, and avoid most of the terrible cold weather, but due to the absolute intensity of our 2021 work in Napa Valley we are taking four months off to recover this year; time where we attempt to not think, write or talk about wine. We crave the feeling we have when we come back to the valley refreshed and rejuvenated. Our time off will be for most of December, January, February, until the end of March. See you back in the valley in Spring 2022 :)))
So, it is an adios from an eco lodge in the Rosario Islands on the shores of the Caribbean in Colombia at the moment, following a lovely Celebrity cruise of the Caribbean with Mr. T. Cartagena baby. We most likely will end up in Dubai again, this time for the huge World Expo later in February, followed by a trip to Saudi Arabia and then hopefully Thailand (a country we are GREATLY missing), or both – possibly making a VERY quick stop in California to connect onwards. Or maybe we will just continue to bum around South America. We have already visited every country in the Caribbean and in South America except Venezuela. So we might even pop into Caracas for a bit.