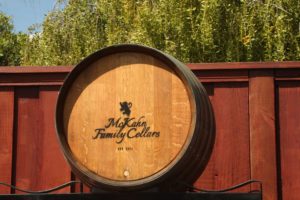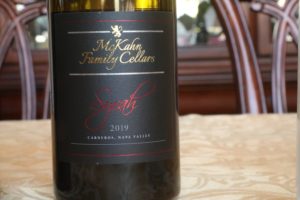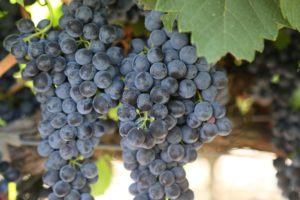 McKahn Wines was founded by the McKahn family in 2014. Charles (Chuck) McKahn is the winemaker and along with his wife Brittany, his parents Denise and Kevin are also co-owners. Chuck knew at age 15 he wanted to pursue winemaking. He recalls, that of his friends, he was the only one who was interested in winemaking. He worked his first harvest at McManis Family Vineyards in Ripon in 2007 (California's Central Valley). He graduated from California Polytechnic University in San Luis Obispo, California with a degree in fermentation science. While attending college he began to associate fine wines with Rhône varieties, so commonly grown on parts of California's Central Coast, and worked harvests at Tolosa Vineyard near San Luis Obispo (same owners as Alpha Omega in Napa Valley) in 2009 and 2010.
After graduation in 2011 he knew he wanted to move to Napa Valley to pursue winemaking. His first job in the valley was as a harvest intern for Chappellet Winery where he eventually was promoted to Assistant Winemaker. At age 26 he became winemaker at William Harrison Winery in Rutherford and is now their consulting winemaker. And in 2022 he was named one of the North Bay Business Journal's 40 Under 40 for those under the age of 40 making valuable contributions in Napa, Marin or Sonoma counties.
Denise, who successfully convinced both her husband and son to start McKahn Family Cellars has worked for several wineries over the years, primarily in the Livermore Valley including Wente and Concannon.
Select Wines
The inaugural vintage of McKahn Family Cellars was from 2014 and for two years they produced several wines from non-Rhône varieties – but starting in 2016 all wines produced are from Rhône varieties. While the wines are produced in Napa Valley, most of the grape sources are outside of Napa Valley.
These are distinctive wines that stand apart from each other; each bottling showcasing its own personality and characteristics, rather than wines that all taste and smell somewhat alike.
The 2021 McKahn Family Cellars Rosé of Grenache, Shenandoah Valley Amador County is deep salmon color in the glass; offers bright and lovely aromatics including mineralities, a lemon zest, wild strawberries, watermelon jolly rancher, dried rose petals and citrus blossom. This wine offers a noticeable intensity of flavor especially lingering on the finish. The palate is slightly rounded and creamy in its texture. Shows flavors of crushed rocks, lemon/lime and green apple. The acid carries the freshness from start to finish on the palate with a noticeable 'zing'. This is a lovely showing that features more intensity than many lighter style rosés.
This is one of their more popular wines and over the years they have ramped up production to keep up with demand. Chuck has made this wine differently ever year but has noticed one consistency, the less barrel influence, the more he enjoys the quality of this wine. This vintage was whole cluster pressed and spent its entire time in the cellar in stainless steel, both for fermentation and then for 4 months of aging.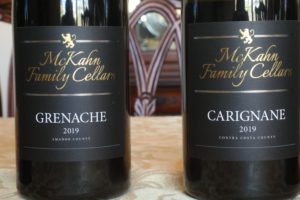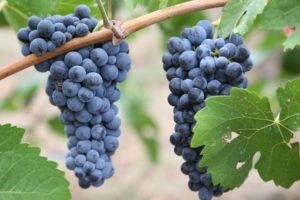 The 2021 McKahn Family Cellars Viognier (100% varietal) was sourced from Catie's Corner Vineyard in the Russian River Valley of neighboring Sonoma County. Chuck prefers to harvest these grapes at a lower brix level than is common with California produced wines from this variety – usually between 23.5 and 24.5 brix. He ferments the grapes whole cluster after a two-day cold soak and then once fermentation is finished, the wine is pressed and racked to barrel. The lees are stirred approximately every two weeks until the end of the year. The wine sees no new oak and no malolactic fermentation. The resulting wine is light straw in color with beautiful, sweet floral aromatics including honeysuckle and jasmine along with honeycomb. The palate shows hints of apricots and stone fruits including nectarine; its core is anchored by a brightness that persists from start to finish, resulting from lively acidity.
The 2019 Mckahn Family Cellars Grenache is also blended with small amounts of Petite Sirah and Syrah. Chuck destems the fruit to tanks where the wine ferments for 14 days on the skins. He keeps the pressed off wine separate from the free run. After malolactic fermentation is complete, the wine is racked into both once used and neutral barrels. The bouquet immediately shows a sweetness of fruit including notes of ripe cherry along with red licorice and rose petal. And as the wine breathes further some notes of dried herbs are revealed. This wine is balanced across the palate but with a noticeable richness. The tannins are still a bit tightly wound in their youth but show a texture that is finer grained.
The 2019 McKahn Family Cellars Carignane was a one-off wine from a historic vineyard in Contra Costa County with vines more than 100 years old. This wine was aged in once and twice used oak barrels. From the bouquet, one might think it was only aged in new oak, but the perception of oak aromatically is attributed to the inherent characteristics of this variety. The bouquet is spicy, peppery and woodsy with dark and distinctive aromatics that make this wine easy to identify when compared to the rest of the McKahn produced wines. Also shows aromas of darker desert spices and some leather notes. On the palate offers plum and some briary characteristics with some lingering notes of pepper. Not tannic. Savory. We immediately thought of pairing this with something right off of the BBQ.
The 2019 McKahn Family Cellars Syrah was sourced from Truchard Vineyard in Carneros and is considered their flagship wine. Moving forward this wine will continue to be sourced from Carneros, but from the Hudson Vineyard. Offers ripe aromas including of Santa Rosa Plum and blackberry along with hints of chocolate and a whisper of anise. One could easily describe the bouquet as being hedonistic. The palate features primarily darker fruit flavors with a noticeable acidity carrying a lengthy brightness on the finish. The tannins (both grape and wood) which initially are most noticeable on the front of the palate, are already nicely integrated for such a youthful wine. Features flavors of plum and blackberry. This is not a peppery showing.
Studio by Feast it Forward Napa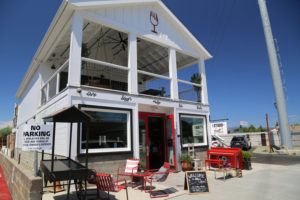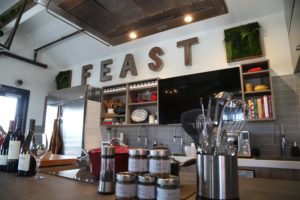 Select McKahn Family Cellars wines were available for tasting at the Feast it Forward tasting room in downtown Napa. NOTE:as of our latest update to this review, the McKahn Family Cellars wines re no longer available at Feast if Forward; we keep these notes here for historical reference. McKahn Family Cellars offers three different wines for tasting. A private tasting can be arranged by appointment, typically with one of the McKahn family; this special tasting features their full lineup of current releases.
The studio is located directly across from the Oxbow Public Market in downtown Napa and packs numerous experiences into a small space. This two-story building houses an "experiential showroom", as founder Katie Hamilton Shaffer calls it – with a focus on wine, food and music. Each vintner represented offers several wines and several of the showroom's sponsors have prominent placement including guitars from Gibson Brands, Inc. and furniture from Crosley. A chocolate tasting is also offered oddly enough sponsored by Sherman Williams and a vinyl station if offered for playing a variety of old records. Upstairs features a demonstration kitchen; when shows are being filmed here, televisions downstairs broadcast the live feed. This kitchen can also be used for guest chefs to offer culinary classes.
And visitor's will want to stop by their bathroom to read the latest in all the graffiti and words of wisdom that visitors mark on the walls. The site can be used for a number of events including the availability of plenty of space in the back of the building. The Ultimate Airstream Film Lounge trailer is often be parked in the back; this trailer is used when the Feast it Forward team is on the road hosting unique lifestyle events and it also serves for private tastings on site or for special events. One such event at the showroom has included "Terrible Tuesdays" in which bad films with cult like followings are shown.
The second floor features a sizable surround building deck and a swinging 'bed'. This is an ideal perch to watch pedestrians walking to Oxbow Public Market or those enjoying the park next to the Napa River. These are also some of the best seats in the area to watch live performances at the nearby green.
—
Chuck's fathers' cousin Troy Tarnutzer, a Senior Creative Designer at Grainger, created their label. The lion depicted on all of their bottlings is from the Mckahn family crest. Total production each year is around 2,500 cases, sold through their website and through select retail outlets including locally at Bay Grape in Napa and the Bottle Barn in Santa Rosa. Those interested can join one of their wine clubs including the Final-Final Club, named in homage to that last drink, referring to the final drink needed to keep a party going. For more information, visit: https://mckahnfamilycellars.com