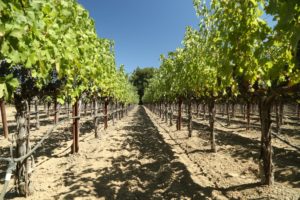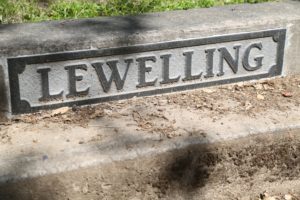 Lewelling Vineyards are an integral part of the Napa Valley's rich viticulture history. Patriarch John Lewelling (the original spelling of their family name was Lewallen) migrated west from Iowa to California (in 1850) along with thousands of others and briefly worked in the gold fields during California's Gold Rush. Never making it rich in the gold fields, he returned to his agricultural roots; eventually he settled in San Lorenzo (San Francisco Bay Area) where in 1855 he established a very successful nursery and orchard business. John was not the only horticulturist in his family – his father was in the business and so were his three brothers. One of his brothers, Henderson migrated to Oregon with a wagon full of grafted fruit trees (the plant material he transported eventually became the starter material for a number of fledgling nurseries on the Pacific Coast. And incidentally Henderson later established the community of Fruitvale in the east bay (Oakland).
And John's own initial supply for his nursery came from trees he had shipped from back east as well as from his brother's nursery in Oregon. John's nursery and eventually 100 acres of orchards supplied both fruit trees and various fruits to customers in the region. He was well known for his cherry trees. Lewelling Boulevard off of the 880 freeway in San Lorenzo was named after him.
Lewelling House Museum
The Lewelling House Museum is located in tiny Salem, Iowa. A visit here is an important look back into two primary factors associated with this particular house, the Lewellings anti-slavery stance and its prominence as home to Iowa's first commercial nursery. Henderson and his wife Elizabeth were early residents of this Quaker community, settling here in 1837 after moving from Indiana (for perspective that is only a year or two before George Yount planted the first grapevines in Napa Valley). This home, now museum was built by the Lewellings in 1843 and was a stop on the Underground Railroad (a trap door and a tunnel is built into the house). The museum is open on Sundays from 10-4pm May through September or by walk-in or other days by appointment (at least 24 hours notice is required).
Lewelling House Museum, Salem Iowa

Salem, Iowa

—
John sold his business (J. Lewelling and Sons) and moved to St. Helena in 1864 for health related reasons (looking for a drier climate to fight his asthma) and purchased his first property and in the subsequent years planted several hundred acres of vineyards. Along with other St. Helena viticulture pioneers including Charles Krug and Henry Pellet, John Lewelling helped found the St. Helena Viticultural Club (the precursor to today's Appellation St. Helena).
In 1870 he built an impressive Gothic revival style home for his family – this home is also still standing. When phylloxera infected his vineyards, John planted a variety of other crops (chiefly walnuts and almonds) as well as stone fruits. He also built a dehydrator on site for drying fruit including processing grapes into raisins. In 1876 he built the Lewelling Winery on the south side of Spring Street in St. Helena about three blocks west of Main Street (no longer being used as a winery but the building still stands at 1635 Spring Street and is a part of a residential site). When John Lewelling died, the California Horticultural Society declared him to be "The Father of California Horticulture".
And it was John who sold 4.5 acres in 1874 to John Thomann, who soon built the Thomann Winery and Distillery located just south of St. Helena. This site and winery eventually became the original Sutter Home (the name that the Trinchero family kept when they acquired this property in 1947). And it is still where Sutter Home hosts tastings.
John Lewelling Grave, San Lorenzo Pioneer Cemetery

Fast forward many decades. The mid to late 1970's was a time when Napa's wine industry was just at the cusp of taking its vineyard production and quality to the next level. For perspective, today less than forty wineries are still producing wine who were in business in 1975 or prior. Reference the list we have curated through extensive research here. Lewelling Vineyards while growing wine grapes in the mid 1970's – still had much of the property planted to other crops including cherries, prunes and walnuts.
It was around this time that Doug Wight moved back to Napa (John's great, great grandson) after earning a degree in Fruit Science from Cal Poly San Luis Obispo. He helped manage vineyards for the historic Louis Martini Winery before starting his own vineyard management business.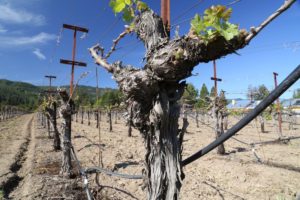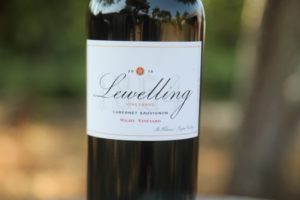 Lewelling Vineyards farms one of the oldest continuously-owned family vineyards in the Napa Valley. What is just as remarkable is that the Lewelling family has stayed true to their strong agricultural roots generation after generation. The fifth and sixth generations are now running Lewelling Vineyards and the seventh generation is already running among the vines. David Wight is the primary winemaker and his brother Doug has built a successful vineyard management company and has farmed the family property for the last 40+ years. Today Wight Vineyard Management company manages 500 acres of vines in the Napa Valley.
And their vineyard is located in one of the Napa Valley's historical whose who of vineyard neighborhoods – each vineyard with its own fascinating and extensive history. Some include the Hayne Vineyard, Dr. Crane Vineyard and the old Edge Hill property.
Doug's daughter Haley (John's great-great-great-granddaughter), moved back to the valley and became a winemaker; she and her husband have their own wine brand, Hayfork. She says, "As a child I roamed my family's ranch with a sense of freedom most children today are denied. I explored creeks, climbed trees, picked berries and walked through vineyard rows searching for arrowheads. I was grateful to know the land, but in my innocence did not realize how quite fortunate I was." It is this connection to the land that is so valuable during one's formative years – you develop respect for the land and when it physically sustains a family through agriculture for generations – that respect is passed on and you become its steward.
The vineyard is eighty planted acres located at the base of the Mayacamas mountains in St. Helena. Because of its proximity to the slopes, the vineyard has benefited from thousands of years of soil erosion coming down from the hillsides. While the soils are not nearly as deep as further out in the valley floor, quantity of production is not necessarily as important when your focus is on making premium wine. For this type of wine, these alluvial deposits/bench land type soils are ideal. This part of Napa is one of the sweet spots for growing high quality Cabernet Sauvignon.
Because their production is so limited only a small percentage of their entire vineyard is sourced for the Lewelling wine. The fruit from the rest of the vineyard is highly sought after by a number of premium producers in the valley including Caymus and over the years they have also sold to Beaulieu Vineyard, Markham and Viader. The family also owns another 200 acres above the valley floor – much of it is still in its natural state.
Lewelling Vineyard

Lewelling Winery, Helvetia Cellar, Spring Street St. Helena

Select Wines
The first commercial release of Lewelling was from 1992. Lewelling's production is fairly small each year – typically around 1200 cases. They focus on two wines – a Cabernet Sauvignon and a reserve barrel selection. Both Cabernet Sauvignons from their 2009 vintage are 100% varietal. Some years a small amount of Cabernet Franc is also blended with the Cabernet Sauvignon. Both wines are bottled unfined and unfiltered.
The 2018 Lewelling Vineyards Cabernet Sauvignon is dark ruby, showing purplish tinges along the rim of the glass. Offers forward fruit powerful aromatics including of ripe dark cherry, black licorice, dried rose petals and cassis. The bouquet also shows an underlying savory component including aromatics of leather, old cedar box, smoked meats and dried herbs. As it evolves notes of mocha are revealed. Definitely features darker aromatics and definitely makes its presence felt. This wine is ripe, rich and generously layered with an intensity of darker fruit lasting the entire breadth of the palate. Lingers with plenty of fruit along with old cedar box, a hint of dried tobacco leaf, crushed peppercorn and broadly distributed but integrated tannins. Shows plenty of life in its youth, but without any sort of overly energetic tannins. This wine was aged 20 months in 70% new French oak barrels. 950 cases were produced.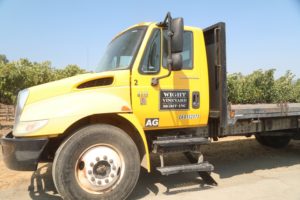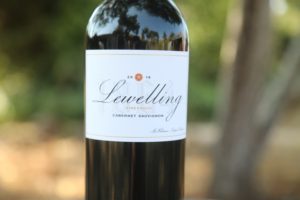 The 2018 Lewelling Vineyards Cabernet Sauvignon, Wight Vineyard is very dark ruby in color; the aromatics are even more generous than the 2018 Lewelling Vineyards Cabernet Sauvignon. Features an intensity of dark fruit including blackberry, plum and dark cherry. The fruit is front and center here but there are also some complementary notes from the barrel aging including light notes of mocha, vanilla and Graham cracker. Shows an opulence across the palate with both dark and red fruits with some notes of blackberry and dark cherry lingering on the finish. The finish is savory with flavors of cedar, an earthy quality, darker spices, cigar smoke and a medium grip of dense tannins which are gravelly in their textural feel but very well integrated. This wine was aged 20 months in 90% new French oak. 600 cases were produced.
The 2009 Lewelling Vineyards Cabernet Sauvignon shows a characteristic on the nose associated with several of the wines we have tried from the Lewelling vineyard – a pleasant earthiness or even notes of dusty gravel. It is aromatically elegant – somewhat floral with hints of cigar smoke. The entry is soft with vibrant flavor – and a mouth watering acidity. It shows bright fruit – more red flavors then dark. The finish is clean with delicate tannins that linger softly. This is a very balanced wine.
The 2009 Lewelling Vineyards Wight Vineyard Reserve is carefully hand crafted each year from individual barrel selections. Slightly more new French oak is used during the aging. The bouquet is very similar to the Cabernet Sauvignon; it needs time to open and when it does the elegant fruit starts to show. There is a black cherry cassis component to the bouquet that develops as it breathes. While the Cabernet Sauvignon is more restrained on the palate this wine carries an additional richness of both flavor and structure. This wine has both character and class. The finish lingers with broadly distributed tannins and slight notes of toasted oak. With layers of flavor and good structure now – it will be interesting to see this wine develop as it matures over the coming years. Hold on to this one, it certainly has some life ahead of it.
—
The wine is distributed in select markets nationally (mostly high end wine shops) as well as direct to consumer via a mailing list. Due to their small production and demand for the wine there is currently a waiting list. For more information about their current release wines and to join their waiting list, please visit: www.lewellingvineyards.com
Historical
These 4 photos courtesy of Haley, Lewelling Vineyards