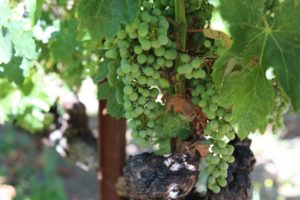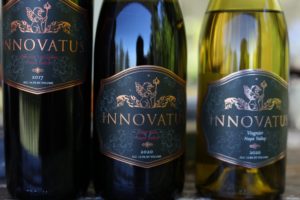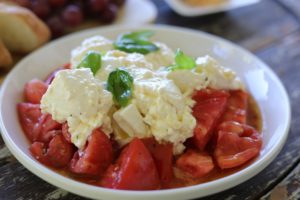 INNOVATUS Wines. Founder Cecil Park grew up in Seoul, South Korea and majored in Biotechnology Engineering at Yonsei University. After graduating she began working at Kraft as a product manager on the marketing side of their operations. Realizing she needed more education to develop her career she began looking at MBA opportunities and subsequently came to the United States for the first time at age 27. Wine culture was never a part of her family's lifestyle; it was in California that she tried wine for the first time at age 27. She was fascinated by this beverage and wanted to learn more about the production side of the business. She enrolled at U.C. Davis and graduated with a degree in Viticulture and Enology.
Her first position in Napa Valley was as a harvest intern at Napa Wine Company where she was able to learn from winemakers such as Aaron Pott, Heidi Peterson and Rob Lawson; she later worked for Nunez Vineyard Management.
In 2007 she began Winefornia, a company focused on wine consulting including private labels for various corporate clients including hotels and PGA/LPGA tournaments. Her first client was a Korean company who sponsored an LPGA event in Hawaii. At the time, she had access to premium bulk wine and through her own blending, created a private label for their use. The wine was an impressive bottling and led to work for other clients including Dr. Soyeon Yi, South Korea's only and first astronaut. In 2022 Cecil and Dr. Yi released Soyeon, a Cabernet Sauvignon bottling commemorating Yi' 10-year anniversary of her space flight. Cecil makes wines for a variety of other clients including those celebrating individual or business milestones. She also provides vineyard consulting services, including finding and assessing vineyard properties and winery development services.
The name innovatus is both deeply personal to Cecil and a simultaneous homage to Napa Valley. Innovatus in Latin refers to renewal or to innovate (innovare); it correlates to the renewal every spring in the vineyards as well as honors the entrepreneurial spirit that embodies Napa Valley especially in regard to immigrants who continue to come here – bringing their own fresh sets of ideas, perspectives and innovations to the region.
In 2020 Cecil was pouring her wines at a Korean American nonprofit event held at the Asian Art Museum in San Francisco. One of the attendees, Jeannie Kim stopped by to try the wines and was pleasantly surprised to discover that Cecil was also Korean. The two women bonded over shared interests; in 2020 Jeannie shadowed Cecil in the winery and vineyards observing and helping with harvest. For approximately two years both women were business partners in INNOVATUS. Presently INNOVATUS is fully owned and operated by Cecil. During their partnership, Cecil oversaw all vineyard and winemaking operations while Jeannie focused on outreach and brand awareness using her restaurant connections as a platform.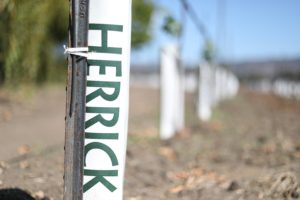 In 2021 Cecil and Jeannie purchased five acres at about 1,700 feet in elevation on Howell Mountain from Bob Herrick, owner of Herrick Grapevine, an ENTAV licensed grapevine supplier with clients throughout the U.S. and also in Canada and Mexico. For many years Bob operated Herrick Grapevines out of a nursery on South Whitehall Lane in St. Helena. In 2019, Bob moved his headquarters to Dairyville (Red Bluff), right around the corner from our grandparent's ranch (where we used to spend significant time growing up). Small world.
He had planted two vineyard blocks on his Howell Mountain property to approximately 2 acres of vines including Cabernet Sauvignon and a smaller section of Syrah and Cabernet Franc. The grapes from this vineyard were previously being sold to Behrens Family Winery. In 2021 INNOVATUS co-fermented both the Cabernet Sauvignon and Petit Verdot and made a separate lot of the Cabernet Franc; this vintage was their first release from the property.
Select Wines
Viognier was Cecil's favorite variety while studying at UC Davis. She made her first vintage of this variety in 2020 from a Clos du Val owned vineyard in Yountville. With Viognier in particular, she is extremely vigilant with its harvest date, preferring some of the freshness this variety exhibits which can quickly disappear with over ripeness. She ferments this wine in stainless steel until about 10 brix and then transfers the still in-process ferment to barrels where it completes its fermentation.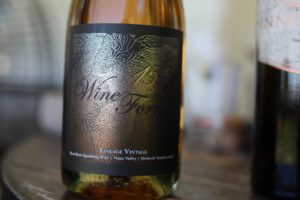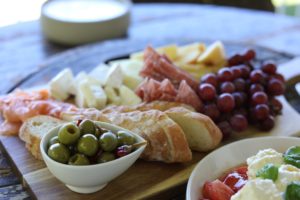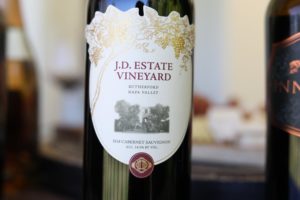 The 2020 INNOVATUS Viognier is medium to deep gold in color; the bouquet is highly aromatic with a floral burst of aromas up front including star jasmine and some notes of honeysuckle along with guava and white peach and some tropical nuances. As the wine evolves in the glass it opens to additional aromas of citrus blossom. One immediately notices the texture followed by the bright acidity. Its mouth feel is creamy and slightly oily across the length of the palate; it offers some mineral notes along with a richness of flavor including apricot, peach and guava. The finish is bright and lively. This is a beautiful bottling.
The 2020 INNOVATUS Pinot Noir is pale ruby in color. The bouquet smells like a Pinot Noir with aromas of raspberry, strawberry, and light notes of cranberry and red currant. It also shows subtle darker spice and notes of tea leaf. This is a very balanced showing with a supple mouth feel across the palate including a gentle kiss of well-integrated tannins. Cecil prefers elegant wines of this variety rather than more fruit forward bottlings. As a result, she is careful when she harvests the grapes and in the cellar practices minimal extraction (including fewer punch downs) to bring out its varied nuances and inherent elegance.
Unconventional wine blends sometimes work and sometimes they do not. We recall one producer who decided to blend a little bit of Cabernet Sauvignon into a Pinot Noir. It was a great example of how a small percentage of a particular variety can completely change the wine.
The 2020 INNOVATUS Napa Valley Cuvée is a unique blend of 57% Pinot Noir, 37% Syrah and 6% Cabernet Franc focused on cooler Napa Valley regions including Atlas Peak for the Pinot Noir and the Napa side of Carneros for the Syrah. This wine is dark ruby in color; the bouquet offers aromas of dark and red plums and dark fig complemented with notes of Graham cracker, chocolate, mocha and hints of other baking spices. The medium structured tannins are dusty and chalk-like in their textural feel anchoring a bright finish along with a hint of lingering dried tobacco leaf. This wine shows beautiful balance in its youth. It was aged for 16 months in French oak barrels. This is an excellent value to quality bottling. One wine that immediately came to mind when trying this, is the somewhat similar Vino de Casa, a primarily Pinot Noir and Syrah blend from Napa Valley based Ceja Family Vineyards. Cecil readily agrees that this wine pairs very well with a variety of spicy Asian foods.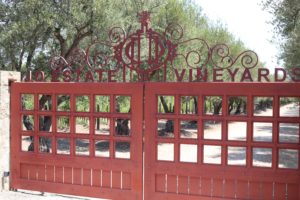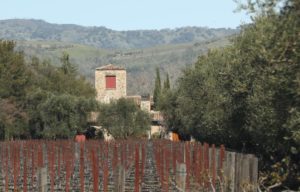 The 2017 INNOVATUS Cabernet Sauvignon is from the Preson Vineyard, a 26-acre long rectangular site bordering the northern side of Peju Winery in Rutherford. This wine is dark ruby in color; the aromatics show dark plum, black licorice, a hint of Graham Cracker and some noticeable earthiness. The bouquet also offers notes of tobacco smoke and dried herbs. Let this wine open and it will do so, including becoming more elegant, ultimately revealing its core of fruit. This wine offers medium plus acid with primarily red fruits on the palate including red cherry and currant. The finish shows bright with plenty of mouthwatering energy and a lingering note of higher-toned fruit flavors. The tannins are light to medium textured, dusty and slightly dry. This is a very balanced food friendly bottling.
Cecil also produces wine for J.D. Estate, a 2-acre vineyard and garagiste winery located in Rutherford along Highway 29. The wines are exported to China, primarily Beijing. The 2018 J.D. Estate Vineyard Cabernet Sauvignon Rutherford is dark ruby in the glass and nearly opaque; the bouquet offers aromas of dark plum and light chocolate and some darker dessert spices and perhaps a hint of leather. This wine is very well layered on the palate with flavors of blue fruits and spicy dark Santa Rosa plum. The finish persists for some time, anchored by gravelly textured and chewy tannins, hints of dried tobacco leaf, dust and crushed peppercorn. The finish is savory. As of 2023, this stunning property, home and tiny winery is for sale.
The Caves at Soda Canyon
The Caves at Soda Canyon is a premium underground winery that offers both production and hospitality space for a limited number of small wineries. The property is located in Atlas Peak; while only around a 20-minute drive from downtown Napa, the feel here is definitely hillside remote. We first visited many years ago when it was just under the initial stages of construction. Our early visit was with visionary for The Caves at Soda Canyon, vintner Ryan Waugh who was accompanied by winemaker Craig MaClean.
It opened in late 2013 and initially its focus was a production space with limited hospitality available for wines produced by the original four founding winery members: Waugh, Lobo, Patland and Buoncristiani Family Winery. In 2020 a wing of the cave finally opened for hospitality; over the years the cave is now used for both production and hospitality by additional small family-owned brands. One can make an appointment directly with these brands to taste only their wines, including INNOVATUS Wines, or one can make an appointment directly with The Caves at Soda Canyon (where a tasting will highlight select wines from some of the producers).
In the face of natural disasters, this winery has two strong advantages, and it has already been tested twice since opening. Advantage number one is its underground location and advantage number two is it is built into what essentially looks like a giant rock pile. The winery survived the Napa earthquake of 2014 without loss of product (despite significant damage to the relatively nearby city of Napa) and during the Atlas Peak fire of October 2017, again the interior was safe as the fire did not enter the cave, yet it burned all the landscape around the winery and even partially melted some of their outside tanks and the asphalt of their parking lot.
This winery offers a luxurious and well lighted interior alcove for tastings (one of our pet peeves is always caves with bad lighting – one will not find that here), as well as a beautiful space on an outdoor terrace overlooking much of the central to southern part of the valley including the San Francisco skyline seen in the distance on an exceptionally clear day. An upper outdoor space can also be used for tastings and offers expansive vistas of the southern part of Napa Valley. INNOVATUS Wines are available for tastings at the Caves at Soda Canyon and are hosted private for your party.
Cecil understand how the slowness of combining and enjoying excellent conversation, food and wine bring people together in a beautiful way. She typically hosts private tastings; friendships are often created from these visits and an initial visit often leads to additional visits when clients are in Napa Valley.
Total production each year of INNOVATUS wines is slightly more than 2000 cases. For more information, to purchase wines or to reserve a tasting, visit: www.innovatuswine.com
Since Jeannie is no longer involved with INNOVATUS wines, the following notes are archived, but we keep them here for historical reference.
Jeannie owns and operates two restaurants in San Francisco next to the Orpheum Theatre – SAMS American Eatery founded in 2006 and Fermentation Lab, founded in 2017. INNOVATUS wines are available at both restaurants and also at the nearby Orpheum Theatre including in their VIP lounge.
Jeannie maintains a very open way of operating her restaurants; describing her operations as like running a church (she is an ordained minister). Her philosophy is rather than being the boss, she works for her employees. And her employees are like family – with each restaurant strongly built on relationships both between her and her employees as well as their customers. Her employees have a variety of different titles but ultimately, they all do the same type of work. The intimacy of preparing food at her restaurants is not to be taken lightly; her goal is simply to make people happy when they leave after dining.
Fermentation Lab
This small rectangular space (located directly next door to SAMS) focuses on a diversity of small plate foods some of which are fermented, pickled or marinated. And they offer a fine selection of beer and other alcoholic drinks. Jeannie calls this restaurant an alcohol version of Starbucks, a place to hang out and enjoy a diversity of beverages and enjoyable foods. Seating is along a long bar, small high tables, sofas or at a limited number of outdoor seats.
We recommend the small plates including the duck sliders, bacon topped deviled eggs and the beet salad.
In 2015, Cecil produced a private label Fermentation Lab wine bottled as 375ml for the customers of Fermentation Lab. This label easily transitioned from an original Winefornia bottling whose label perfectly fit the scientific look for Fermentation Lab. The 2015 Fermentation Lab Syrah is 94% varietal with the remainder 6% Petit Verdot; both varieties were harvested from Wildwood Vineyard in Sonoma County. This wine is dark ruby in color with both dark fruit and darker spices across the bouquet including plum, blackberry and a hint of toffee. The palate offers notes of blackberry and darker chocolate. Its balance is a noteworthy characteristic; there are no sharp edges here. The wine lingers pleasantly with a long and supple finish.
SAMS American Eatery
Jeannie started SAMS when she was a single mother of three, naming the restaurant using the first letter of each of her children's names: Samuel, Abigail and Michah. The restaurant is small and narrow with the kitchen located in the rear of the space; breakfast is served from when they open until when they close at 2pm. And then the restaurant opens later in the afternoon for dinner.
Parking can be extremely challenging on all nearby city streets; we recommend parking at the nearby Whole Foods parking garage located across from the Orpheum Theatre and then making a small purchase at Whole Foods to get one's parking ticket validated for free 90-minute parking.