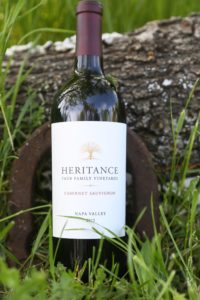 Heritance Wines when founded was built upon decades of combined experience in the wine industry. Original founders and general partners were winemaker Bernard Portet and Don Chase. Bernard's son was also involved for some time as their national sales manager.
Wine education for Bernard started early on – his father was a technical director at Chateau Lafite Rothschild and Bernard grew up tasting each vintage. In 1970 he was hired to search for a premium location to grow and make wine and came to the Napa Valley. He determined the site location for Napa's Clos du Val Winery, their initial vineyards and was their co-founder and founding winemaker in 1972. It was his first vintage (1972) that was one of only 6 Cabernet's selected for the now historic famous Paris Tasting of 1976. Ten years later in 1986, the same wine in a rematch took first place.
After 38 years at Clo du Val Bernard "retired" but when one has been involved in the wine industry for so long – "retirement" is often just an excuse for a short break. With such a lengthy history in the valley, Bernard has cultivated a number of vineyard relationships over the years and was able to secure fruit for the Heritance wines from good vineyards in Oakville, Rutherford and Carneros.
Two wine brands were originally produced under the name Polaris – Heritance (focusing on Napa Valley fruit) and Nandu – (the name for a bird about the size of an Emu in Argentina) which focuses on Malbec from Mendoza, Argentina. The name Polaris is commonly referred to as the north star and tied in well with Bernard's interest in sailing.
Their Napa production originally focused on two wines, a Sauvignon Blanc and a Cabernet Sauvignon. Today they continue to produce both wines but have also added several other Napa Valley wines including several prominent vineyard designate Cabernet Sauvignon and wines from select Napa AVAs. The labels on the early Heritance wines originally showed three important numbers, 1-9-4 – 1 for the Portet family, 9 representing their nine generations of making wine (Bernard's family has owned vineyard property in France dating to the late 1600's), and 4 represented four continents that Bernard has made wine on (Europe, South America, Australia & North America).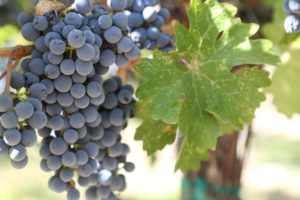 Bernard's style of wines has not wavered over the years – he was trained in classic French winemaking and continues to strive for that style. As he says, "my wines are a reflection of culture" referring to France where meals are usually accompanied by wine. In the early 1970's at Clos du Val, he was making wines that were balanced and meant to pair with foods; these wines were also blended to try and bring out additional complexities. This was opposite to many winemakers at the time who were trying to preserve varietal characteristics (single varietal wines) and were trying to highlight the richness of the Napa fruit both in the aromas and on the palate.
Bernard believes in "defining a wine label over the years by continuous style" rather than trying to keep up with stylistic trends. He strives to produce balanced and elegant wines that are not overly powerful. These are wines that have good acidity and lower alcohol levels. The Heritance wines strive to showcase a vineyard's location rather than over-riding terroir, preferring to highlight influences from individual soil types and varietal characteristics. One should be able to appreciate where the wine originates from and tell it's a Cabernet Sauvignon from other varietals.
NOTE: since we originally met with Bernard, Heritance was acquired by Taub Family Vineyards in 2013 (a company with wine roots dating back to the day after Prohibition); today the Taub family operates a number of brands relating to wine and spirits). Heritance wines is overseen by proprietor Marc Taub.
As of our latest update to this review, Thomas Hinde is the winemaker (who we originally met with for Yao Ming Wines, where he is currently their winemaker). Tom has enjoyed a long career in both Napa and Sonoma – including as General Manager for Kendall-Jackson Wine Estates (was part of the wine making team that helped develop the wines for Cardinale and Lokoya wineries and then later as President, CEO and Director of Winemaking for Flowers Vineyard and Winery (based in neighboring Sonoma County).
Select Wines
The 2010 Sauvignon Blanc includes 9% Semillon. This wine is made in the French Graves style – the Sémillon adds pleasing floral and tropical notes to the bouquet as well as some weight or what Bernard calls "fleshiness" to the mid palate and finish. The nose shows notes of tangerine and other citrus, and as it opens more tropical notes come forward including honeysuckle and passion fruit. It takes some time for the aromatic contributions of the Sémillon to develop in the glass. The wine has some weight yet retains a nice "freshness" or crisp character. The finish lingers nicely for some time with tropical flavors including guava.
The 2010 Heritance Cabernet Sauvignon contains 8% Merlot. Initially as the wine opens in the glass notes of spice, a smoky characteristic, forest floor and mushroom notes show. As the bouquet opens it reveals more fruit – more elegant in style rather than a rich dominating bouquet which can overwhelm the nose. The entry is rather soft but by the mid palate you can tell there is some complexity to this wine – more black fruit than red shows. Bernard compares this wine to a rugby ball – its soft and smaller on the front end, rounded and bigger in the mid palate and again soft and smooth on the finish.
The 2015 Heritance Taub Family Vineyards Napa Valley Cabernet Sauvignon. Medium to dark ruby in color the bouquet offers ripe but not over ripe aromatics including cherries, plums and blackberries. The fruit aromas are complemented nicely by a sweetness – a cherry liquor, brown chocolate and cassis. Also hints of leather and toasted cedar. The bouquet is perhaps more appealing to our senses then the palate. Balanced from start to finish – lingers with a light grip of tannins, a slight tartness (rhubarb, red cherry), an espresso note and hints of cedar. Medium bodied. Very reasonably priced for the quality.
—
It certainly can help to keep the price affordable when your production is more than several hundred cases. Some of the more affordably priced wines for quality in Napa that we have discovered have been in the 5,000 to 15,000 case range. The Heritance wines are definitely among some of the top quality to price values in the Napa Valley.
Production for the Heritance label is currently around 5000 cases with national distribution. Locally you can find the wines at Calistoga Ranch in Calistoga and Backroom Wines in the city of Napa. For more information visit, www.heritancewines.com
This review has been identified as needing a major update – we need to revisit with either Marc or Jake or winemaker Thomas to highlight the current and future plans for this label.