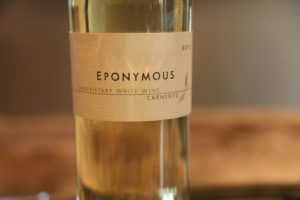 Eponymous Wine was founded by long time Napa Valley based winemaker Robert Pepi (Bob). Eponymous means given as a name or giving one's name to something and as Bob told us this name is, "a play on words by one who is unable to use his family name on his own bottle of wine". Astute followers of Robert's career will recognize that this is due to contractual reasons when his family sold their winery.
A little history is in order regarding this. Bob's father purchased a vineyard in Oakville in 1966 as a country retreat from their urban life and along with his father founded a winery in 1980 and began selling wines bottled under Robert Pepi. The inaugural vintage of Robert Pepi was from 1981. Bob was winemaker and General Manager and along with his father ran Robert Pepi Winery for some 14 years, along the way earning accolades and excellent scores for their wines. They sold to Jackson Family Estates (Kendall Jackson) in 1994; their former home is now Cardinale Winery, a prominent winery located on top of a small knoll just south of Oakville.
Bob is a well-known consulting winemaker who has been involved in a consultation role with several wineries or brands locally including Mario Andretti, Whitehall Lane and Marilyn Merlot. Internationally he has worked with Bodega Valentin Bianchi in Mendoza, Argentina for many years as and has also consulted for wineries in Chile, Texas and Colorado. As a result, every year Bob experiences two harvests. Not a bad gig at all. In fact, we caught up with him one afternoon just before he was flying down to Argentina.
Bodega Enzo Bianchi, Mendoza Argentina

Often winemakers who sell wineries or brands and are still young enough to do so, start over again. After selling Robert Pepi Winery Bob remained on the lookout for opportunities to again work with hillside vineyards in the Napa Valley. Six years after the sale of Robert Pepi, Bob created his first Eponymous wine in 2000 and released it in 2003.
As of our latest update to this review, he makes his wine at one of the most historical custom crush facilities in the valley (Napa Wine Co) and the grapes for his Cabernet Sauvignon are sourced from several premium vineyards including from the MacAllister Vineyard on the slopes of Mt. Veeder on the Sonoma County side of the Mayacamas mountain range and the other at the entrance to Soda Canyon (located towards the southern part of the Napa Valley).
The Mt. Veeder vineyard has a history of producing excellent Cabernet Franc; it can be difficult to find premium hillside vineyards in the valley for this variety. Bob recognized early on the potential for this vineyard and locked up the fruit in a longer-term contract.
Select Wines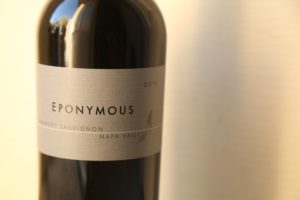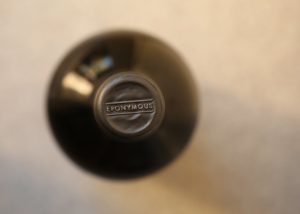 It is always refreshing when we discover a white wine from Napa Valley that is not Chardonnay or Sauvignon Blanc. Eponymous produces a food friendly proprietary white wine sourced from a single vineyard site in Carneros. The 2017 Eponymous Proprietary White Wine is a blend of 80% Pinot Blanc and 20% Riesling; obviously finding these particular varieties in the same vineyard in Napa Valley was a challenge. Both varieties ripened at similar times and were then harvested and co-fermented together in stainless steel. Following fermentation, the wine aged sur lies for 6 months. This wine is medium golden in color with a bouquet showing aromas of pear, honeysuckle and green apple. It is balanced and bright across the palate with flavors of green apple, lemongrass, lime and gooseberry. There are also some minerality nuances. The mouth feel is slightly rounded and complemented nicely by the lively acidity. The higher-toned brightness continues onto the long finish. Not tart. 12.6% alcohol. We tasted this 5 years post vintage date and it still showed youthful.
The 2015 vintage in Napa Valley in general was a fairly low yielding one. The 2015 Eponymous Napa Valley Cabernet Sauvignon is dark maroon in color – inky and not easily seen through. Simply put, this wine smells delicious immediately upon opening. The bouquet shows incredible aromatic depth and energy, an olfactory plushness if you will. Ripe but not overripe fruit dominates including spicy plum, boysenberry and blackberry. Also reveals notes of sandalwood and black licorice as mocha and other subtle sweet baking spices slowly emerge. A suppleness runs the length, yet it also shows a mid-palate density. Features long lasting flavors with a gentle grip on the finish; the tannins are finely woven and seamless. The wine lingers with both fruit and notes of toasted cedar, vanilla and cocoa powder.
Eponymous produces several other wines including a red blend and a 100% varietal Cabernet Sauvignon. We tried several individual components from barrel that were used for blending in the 2007 Eponymous MacAllister Mt. Veeder Vineyard Red Meritage including the Merlot, Cabernet Franc and the Cabernet Sauvignon. These wines while very young were already showing good balance and were well-rounded on the palate.
We then tried the current release at the time of our visit with Bob, the 2004 vintage. It is always interesting to see how each component taken by itself does not have the power and richness found in the final wine. The 2004 Eponymous MacAllister Mt. Veeder Vineyard Red Meritage is a very elegant and polished wine. It is smooth on the palate; the Cabernet Franc really helps complement the other varieties with plenty of fruit immediately showing. The finish is long with well-structured tannins. Touches of chocolate and rhubarb round out this complex palate.
More recent additions to the Eponymous portfolio include a Pinot Noir and a Syrah.
With over 50 harvests under his belt Bob has a rich and well-rounded perspective on wine making. We often find some of our most educational hours are from spending time with veteran winemakers such as Bob.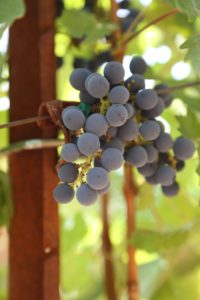 Total production of Eponymous is about 1200 cases annually and the wines are distributed in very select markets in about 25 states. One can sometimes find the wine locally at Whole Foods in the city of Napa or at the Napa General Store where select vintages are available for tastings and for sale. Visitors to the valley used to be able to taste these wines at Napa Wine Co (in their Cult Room) but in early 2019 this tasting room was converted to exclusive tastings of the Ghost Block wines.
Heron House
Eponymous was a member of the Heron House in Yountville until December 11, 2022, when the Heron House closed permanently. We keep these notes and photographs for historical reference. The Heron House opened the day after Thanksgiving 2019 and was a retail wine tasting space in SoYo (South Yountville) which featured a select number of premium small-brand producers who did not maintain their own tasting rooms.
The Heron House was setup to feel like walking into someone's living room – comfortable, cozy and inviting. The retail portion of the space was open during normal business hours and includes mostly locally crafted products including select works of art. Select pieces of art from South America, primarily Uruguay was also featured. Two private tasting rooms were available by reservation. Several curated flights were offered, each containing wines from the various producers represented. Allow up to 90 minutes for a visit. Hours are subject to change, but as of our latest update to this review, this space is daily from 10am until 6pm with the last tasting appointment at 5pm. Weather permitting, tastings can also be held outdoors at one of several tables in the courtyard.
For more information, to purchase wines (including select library vintages) and or to join the mailing list or wine club, visit: www.eponymouswines.com