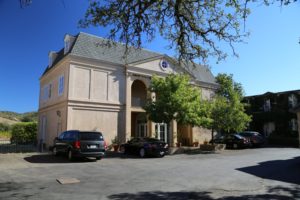 Buehler Vineyards is the only other physical winery besides Amizetta Vineyards on this particular part of the long and windy road, almost 6 miles from the Napa Valley floor. Encompassing 300 acres of land, it was purchased in 1971 by John & Helen Buehler (both deceased, coincidentally each dying on June 1 but in different years). Their first production was in 1978 making this among the older wineries in the Napa Valley area. John was a West Point graduate and World War II veteran (a Colonel in the US Army) – and then spent many years as an executive at Bechtel Corporation. Starting Buehler Vineyards was how he was going to spend his retirement. His first commercial release was in 1978 when he crushed by hand enough grapes to produce 700 cases.
Production increased over the next few years and then in 1982 he hired a young winemaker who no one outside of the local Napa wine industry had heard of – Heidi Barrett. That of course soon changed, and she helped put Buehler on the Napa wine map so to speak. She made their wines through the 1988 vintage.
John's son (also John) was raised in the San Francisco Bay Area and would visit the Napa Valley during some of his holidays. Later he worked at Charles Krug for one summer. He oversees the winery with his son Jonathan – other family members are also actively involved. Many of their employees have been with the winery several decades or more including their winemaker, David Cronin.
The property features several vineyards planted to two varieties – one, Cabernet Sauvignon and the other a dry-farmed Zinfandel section (both vineyards featuring vines over 30-year-old). It is to warm here to grow Chardonnay (in the summer afternoons, often 5 degrees warmer here then St. Helena) and as a result they source their Chardonnay from the Russian River area of neighboring Sonoma County (same source since 1995).
The vineyards are surrounded by native vegetation and young vines are quite tender for deer. Over the years they had to install a tall deer proof fence as these animals were getting into the vineyard and eating significant parts of the young shoots (causing a dramatic loss of crop one year).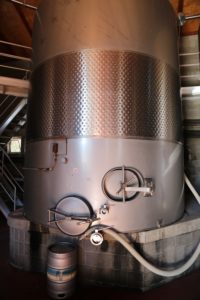 Buehler is somewhat of an anomaly in Napa due to its isolation and very reasonable pricing of their wines. Typically, those two facets do not go hand in hand as we have found that normally in the Napa Valley, the more isolated the winery the more costly the wines. Think about all the cult wineries and premium producers located in the hills above the valley floor – they are numerous. Buehler produces some of Napa's better price to quality ratio wines.
Napa Valley is home to hundreds of boutique producers (under 2,000 cases) with many making less than 1,000 cases. There are also several larger wineries in the valley – well above 100,000 cases annually. However, there aren't that many Napa wineries "in the production middle" like Buehler – they currently produce approximately 60,000 cases each year.
Hospitality
Visitors should allow at least 20 minutes to reach the winery from the Highway 128 and Silverado Trail junction on the valley floor. Look for the old ghost winery on their property at the entrance to their driveway. It hasn't been restored to an active winery; its main use is for housing several horses and other equipment. The Buehler's have researched some of the history surrounding this stone winery and found it dates back to around 1880 and was once owned by a member of the Salmina family who used to own Larkmead Vineyards. Wine has not been made in this old stone cellar since before Prohibition.
When one approaches their gate and reaches their narrow driveway, one wouldn't think a winery of this size would be located here – but the winery and related buildings are sizable. Their driveway is long and windy and ends at the actual winery where you most likely will be met by one of the family members. On our first visit to the winery, John showed us around for an hour with a detailed look at their production operations including separate production facilities for red and white wines, a barrel and bottling rooms (they have their own bottling line). John has a good sense of humor and enjoys showing people around the winery. During our first visit, a porn star who has her own wine label had toured just before we arrived, and as a result we heard some good stories about this. A tour is given upon request or visitors can elect to just do a tasting.
Wines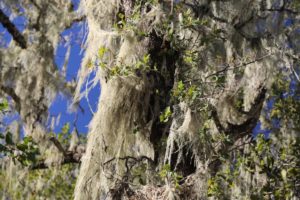 Due to their reasonable pricing and established reputation some of their estate wines are quick to sell out.
Buehler produces a white Zinfandel which is extremely rare to find from a Napa Valley based produced, despite Sutter Home and Beringer's large productions of this style of wine. Buehler used to produce their white Zinfandel from Napa Valley grown grapes but have since transitioned to purchasing fruit from outside of the Napa Valley. They also produce a very nice Chardonnay and their signature wines, a Napa Valley Cabernet Sauvignon and the Estate Cabernet Sauvignon – both very reasonably priced.
The Buehler's philosophy on making Chardonnay is minimal intervention. The wine is aged sur-lie with lees stirring and goes through full secondary fermentation. Their Chardonnay is fermented in stainless steel tanks. The 2014 Buehler Vineyards Chardonnay was fermented without oak. It is one of Napa's best values to price ratio wines of this variety. It shows a pretty bouquet that is somewhat floral with honeysuckle notes complemented by yellow pineapple and citrus blossom. For such a young wine at the time of our most recent tasting here, it is extremely well balanced focused on the fruit rather than wine-making manipulations. This wine features a crisp finish.
The 2013 Buehler Vineyards Estate Zinfandel reveals a subtle spice note – white pepper complemented with various baking spices on the bouquet. Refreshingly this is a restrained Zinfandel – not jammy, not super high in alcohol. As a result, you can drink this with some foods – the tannins are very well integrated and linger delicately on the finish.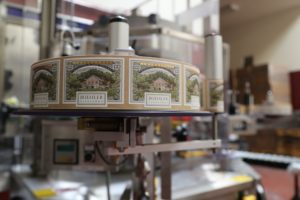 The 2015 Buehler Vineyards Napa Valley Zinfandel offers a bright and fruit forward assemblage of pretty aromas including plum, red cherry, raspberry, currants and red licorice. As it breathes, secondary characteristics come forward including notes of toasted oak, a white pepper spice and espresso. Still, the bouquet is about the fruit for the most part. This wine is balanced from entry to finish with nicely integrated tannins (slightly earthy), decent acidity and a slight hint of mocha complementing the finish.
The 2013 Buehler Vineyards Napa Cabernet Sauvignon shows a slight herbal note initially on the bouquet but then opens to show darker fruit. On the palate there is a pleasing dustiness framed by robust long lingering tannins. The 2013 Buehler Vineyards Estate Cabernet Sauvignon shows more dark fruit than lighter fruit on the bouquet – black cherry with some toasted oak nuances. The palate features chewy long-lasting tannins.
—
A limited number of tastings are offered Monday through Friday by appointment only. A tasting and tour is a highly personalized, relaxed, and educational – and well worth the drive out here (by prior appointment) and is often hosted by John or Jonathan. For more information or to join the Buehler by the Bottle wine club, visit: www.buehlervineyards.com