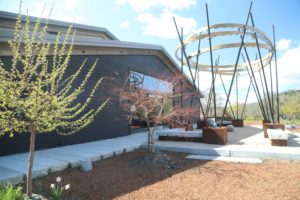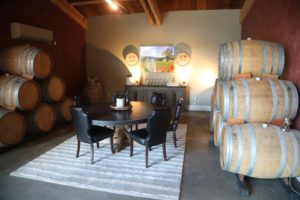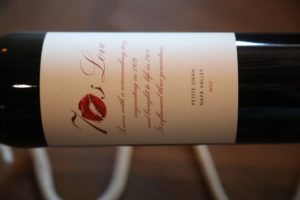 70s Love Wine. This beautiful and historic winemaking story begins in 1972 with a state visit to China by President Nixon to visit then Premier Zhou Enlai. This diplomatic trip was an extremely important moment – as it was the rebirth of relations between the two countries. This was also a time in China's history where leadership was forming diplomatic relations with other countries. Nixon and Enlai's meeting led to some remarkable stories centered around wine including the well-told and publicized story involving serving Schramsberg's 1969 Blanc de Blancs by President Nixon at the "Toast to Peace" State dinner in Beijing (the first time a wine from the United States was served at any state event, domestically or abroad).
Impressed by this offering and recognizing a need to produce fine domestic wines, Premier Enlai put out a national call to improve winemaking in China. At the time, a young man, Yan Shengjie worked at Changli Fruit Wine factory in Changli (about three hours east of Beijing). This operation was founded by his father and was owned by the state (since private ownership was forbidden). Shengjie and his wife were the first employees at this factory – and is where they met for the first time. He started as a cellar worker and eventually became Vice President of winemaking.
Known already for his winemaking work at Changli Fruit Factory – in 1979 he was chosen by the Department of China National Light Industry to become the leader of a national winemaking project – leading a group of 10 people sent to Bordeaux to increase their knowledge about both viticulture and enology. He brought back cuttings from 26 varieties from Bordeaux including Cabernet Sauvignon, Cabernet Franc Merlot, Syrah, Carignan, Chardonnay, Sauvignon Blanc, Semillon and Muscat among others and planted them in Changli. He then determined that Cabernet Sauvignon, Cabernet Franc and Chardonnay grew very well in this part of China.
It should be noted that China's winemaking heritage dates back thousands of years – with the oldest documented use of wild grapes in fermentation dating back to 7000 BC (the Jiahu archaeological site located about 4.5 hours north of Wuhan), among the oldest known winemaking in the world along with other ancient winemaking in the countries of Georgia (currently the oldest known site dating back about 8,000 years), Iran, Armenia, Israel and Iraq.
Yan Shengjie produced his first vintage of dry red wine in 1983 in a laboratory in Changli. Through an investment from the Department of China National Light Industry Shengjie was chosen to lead a new winery venture called Huaxia Winery (the precursor to Great Wall Winery). He was the general manager and winemaker and initially began producing Cabernet Sauvignon. His wife provided winemaking technical support. At that time this wine was bottled as Beidaihe – named after the Beidaihe District, a popular summer getaway from the heat of Beijing – and an area also used by the government for their own summer retreats. The name of the brand later transitioned into Great Wall, a subsidiary of state-owned COFCO Group, perhaps the most iconic and well-known winery within China. And today by volume, still the largest producing winery in China. While Shengjie has long since retired, his daughter, Yan Bin is currently the Vice President of COFCO Great Wall Huaxia Winery.
Fast forward decades. Yan's granddaughter Xinyue Zhang (Xin) began producing 70s Love in the Napa Valley with the 2014 vintage. Her focus is on a single wine, 100% varietal Petite Sirah each year with production usually around 400 cases. She initially had no plans to make this wine commercially – rather she gave bottles to friends and family to enjoy. Their feedback was extremely positive. She made vintages in 2014, 2015 and in 2019. In 2020, while losing the vintage to smoke taint – she finally bonded her production and became a commercial producer.
Since her inaugural vintage she has worked with a small vineyard in Chiles Valley – sourcing from a two-acre section of the vineyard planted to Petite Sirah. According to Zhang, Chiles Valley is one of the best parts of the Napa Valley to grow this variety – with large diurnal differences in temperature between day and night helping ensure ripeness yet simultaneously preserving acidity – but with plenty of heat during the days during the growing season. She enjoys working with this variety for both its long-term aging potential and also how it pairs with a variety of foods including Asian cuisine.
Xinyue knew early on that she wanted to be a winemaker – ever since the age of 6. While growing up their extended family lived close to each other and were able to enjoy nightly dinners at her grandmother's house. She remembers a tea table next to the dining room which was used only by family members and others who worked in the wine industry. After dinner they would gather there, enjoy an evening tea and talk about wine and other related business. Looking at what that table represented through the eyes of a 6-year-old girl – she remembered wanting to be qualified to sit at that table one day.

And much later her internship in Napa strongly confirmed her desire to be a winemaker. Some of the reasons that attracted her to this career include the interplay of science and art, the respect for nature, the influence of technology both in the vineyards and the cellar, the culmination of harvest ever year and the lifestyle surrounded by great food and wine.

70s Love is a tribute to family and their historically significant contributions to China's winemaking heritage beginning in the 1970s – but it is also homage to an international story – how wines from the Napa Valley offered the initial inspiration for China to create their own modern winemaking heritage beginning in the 1970s. And how this circle began in Napa Valley and through heritage, continues here decades later.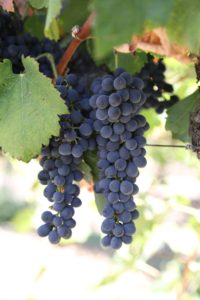 Zhang earned her master's degree from UC Davis in Viticulture and Enology studying the extraction of phenolic compounds during fermentation. She worked at Château Margaux in Bordeaux for about 6 months during the 2018 harvest applying the research studied during her master's program – helping measure phenolic compounds during both fermentation and maceration. And she also spent some time on the winemaking teams locally at Inglenook and Calla Lily.
She prefers wines that showcase the varietal characteristics of the fruit rather than too much oak influence, doesn't enjoy drinking wines with high acidity or any sort of astringency – especially related to tannins. She recognizes the science of winemaking but also its artistic components and sums up her role as such, "the winemaker is a scientific artist conducting the symphony found in your glass."
Tannin management is a critical part of her winemaking – especially with a variety that is known for high tannins and resulting astringency. During fermentation, as the alcohol levels increase along with temperature, so do the levels of short-chain tannins. Tracking the release of monomeric anthocyanins (water-soluble color pigmentation) early in fermentation is critical – as there is a direct relationship between anthocyanins and tannins (which ultimately relates to texture in wine).
There is a balance she looks for between measurable anthocanyanins and number of tannins released – measuring both of these early on in the fermentation allows her to better make decisions on when to press off during fermentation from the skins and seeds. And simply by tasting, one cannot always best decide to make decisions involving tannins as early in fermentation sugar still masks the presence of tannins.
We have tasted several Napa grown and produced Petite Sirahs that are unbalanced in their youth (probably will remain so later in their life as well) with robust tannins that can be coarse with a heavy textural grip. This is not the 70s Love style of Petite Sirah – while showcasing plenty of fruit, these are elegant and balanced offerings.
Select Wines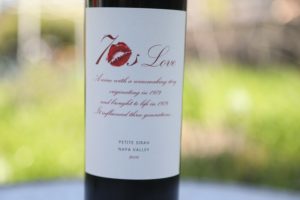 The 2014 70s Love Napa Valley Petite Sirah (sold out at the time of our tasting) unlike subsequent vintages, is a blend of two blocks from the same vineyard in Chiles Valley (100% varietal). Deep ruby in color this wine is aromatically generous with forward and sweet aromas of blackberry and boysenberry with oak as a complementing and supporting characteristic including notes of mocha, light hints of cedar and a subtle darker spice component. But this bouquet is mostly about the varieties' fruit expression. This wine has aged well and shows very balanced nearly 7 years post vintage date. Flavors of plum and blackberry, darker earth spices and hints of pepper on the finish. The tannins show a rounded grip and are well integrated with a bit more structure present then the 2015 vintage. This wine took a Gold Best of Class at the International Women's Wine Competition, held in 2020.
The 2015 70s Love Napa Valley Petite Sirah is deep purple in the glass with violet edges on the rim. With a careful use of complementing oak, the focus on this wine is on the variety and its fruit characteristics. This wine was fermented in stainless steel tanks and then barrel aged in French oak for 18 months, but only in about 10% new oak. Offers ripe but elegant aromas of blackberry and boysenberry with delicate notes of cedar and dessert spices. Offers a silky-smooth tension immediately on the entry which carries through to the finish. Shows flavors of dark cherry and plum – with a richness and layers of flavor but without any heavy textural grip. The tannins are attractive – smooth and supple without any harsh edges. Drinks very nicely by itself and certainly has the characteristics to appeal to a wide palate profile.
—
And the imprint of the lips that form the '0' in 70s is a kiss from Zhang – originally left on a piece of paper and then stylized to complement the label by her graphic designer. Other than very limited distribution in China, the wines are sold direct to consumer through the website. And starting in 2022 private tastings can be arranged – hosted at Maxville Winery in Chiles Valley (a gorgeous drive through the hills east of Napa Valley proper – about a 25-minute drive from St. Helena).
For more information and to order wine from this historically intriguing producer of these very limited production wines, visit: www.70slovewine.com