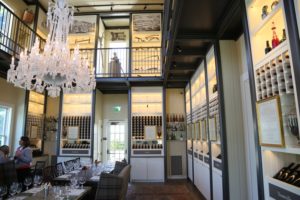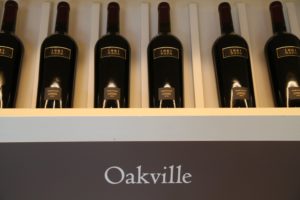 1881 Napa is a wine brand and also refers to the 1881 Napa Valley Wine History Museum located next to the Oakville Grocery. This historic building also houses the Oakville Wine Merchant which offers a selection of over 60 wines from Napa Valley producers including select 1881 Napa wines. The Oakville Wine Merchant and museum are located next door to the Oakville Grocery a few hundred feet north of the Oakville Cross Road and the Highway 29 intersection. This is prime vineyard terroir with nearby neighbors including Opus One, To Kalon Vineyard and Robert Mondavi Winery. Napa Wine Co, one of the larger custom crush facilities in the valley is located on the other side of Oakville Cross Road, a short walk from the Oakville Grocery.
The wines and the museum are the creation of vintner Jean-Charles Boisset, (originally from Burgundy France). The family holdings, Boisset, La Famille des Grands Vins are among France's largest wine companies, and they are the largest producer in Burgundy. Jean-Charles' father, Jean-Claude founded the family business in the 1960s with Maison Veougeot (Vougeot is a very tiny village about 30 minutes south of Dijon).
Jean-Charles first visited California at age 11 with his father and grandfather – they visited a number of northern California missions on that trip including select wineries. One of their winery stops was Buena Vista, California's oldest winery which Jean-Charles now owns. As his father began to step back from running the company, Jean-Charles and his sister Nathalie began to take over the business and expand their operations. They began investing in vineyards in eastern Canada and then in California.
Today Jean-Charles oversees the USA based Boisset Collection (with more than 20 wineries under their ownership), along with several prominent wineries in the Napa/Sonoma region including California's oldest winery, Buena Vista and the Pinot Noir powerhouse, De Loach Vineyards (both in Sonoma County). The Boisset Collection also owns Raymond Winery and a number of opulent luxury lounges in both Napa, Sonoma and San Francisco.
Jean-Charles' professional and personal life is built around wine – his family has been in the wine business in France for decades. He is also married to Gina Gallo of Gallo Family Vineyards, the largest wine producer in the United States. Incidentally Jean-Charles and Gina own the hillside home that Robert & Margrit Mondavi used to live in (a fairly hidden hilltop location north of the city of Napa).
The inaugural vintage of 1881 Napa was from 2016 and focused on 100% varietal Cabernet Sauvignon from the majority of Napa's sub appellations along with a Chardonnay and a sparkling wine. The wine selection and varieties vary from year to year but focus on sub appellation selections. Guests visiting the tasting room can choose from several tastings including comparing wines from cooler weather to warmer sub appellations, valley floor to hillside sub appellations and a more in depth tasting of all of the single sub appellation wines they produce.
Oakville Wine Merchant
For a short while, the 1881 tasting room on the first floor below the museum exclusively featured 1881 wines, but in early 2020 the tasting room was re-branded, and the format changed to feature a number of wines from select Napa Valley producers. Rather than servers pouring the wines, they are available in wine dispensers called Napa Tech machines/Wine stations (self-service) with more than 60 wines available for tasting. Leave your credit card with the host and in turn, you will be given an Oakville Wine Merchant Card which contains a chip. Each machine contains four wines; slide the card into the reader and choose the option for dispensing the wine below the desired bottle. Three options are available including a 'taste' which is a 1 oz. pour, half glass or full glass and the prices vary depending on the quantity and price of the bottle of wine.
A slight priority is given to Oakville producers with wines roughly organized in the dispensers by Napa Valley sub appellations. And some more coveted exclusive wines from premium producers that generally do not see visitors are available. These rotate of course, but during various visits we have seen wines from producers such as BOND, Dalla Valle and even once, Screaming Eagle. Guests can also purchase full bottles and enjoy in the space along with any food purchased from the next-door Oakville Grocery.
Sometimes vintners whose wines are represented here will host special vintner and winemaker events on site. If one has the time, it's a pleasant place to hang out and enjoy a long and slow tasting at one's own pace. During busy months, invariably numerous visitors will stop by to explore the inside and perhaps enjoy a taste or two. We have been here numerous times, and a couple of times have spent up to several hours; it is always interesting to see where folks are from – often from all across the U.S.
Select Wines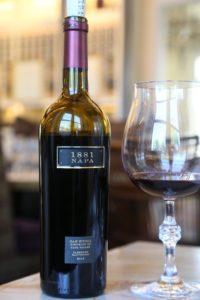 The 1881 Napa 2016 Coombsville Cabernet Sauvignon offers an herbal note, a slight green pepper nuance initially along with aromas of raspberry and blackberry. Delivers a wonderful texture throughout with hints of cedar lingering along with firm well defined (but not course) tannins. Very nice acidity. The grip of dry tannins lingers for quite some time. Still a bit tight in its youth this wine will certainly benefit from aging or decanting.
The 1881 Napa 2016 Oak Knoll Cabernet Sauvignon shows aromas of leather, cigar smoke, tobacco leaf and plum. As the wine opens sweeter dessert spices show on the bouquet with notes of chocolate. Also, a sage nuance. Very balanced across the palate with flavors of plum. The tannins are slightly dusty but refined – seamless in their integration on the finish.
The 1881 Napa 2016 Calistoga Cabernet Sauvignon is dark red with plenty of intrigue on the bouquet including aromas of dark cherry, a hint of dry dust and black licorice. Offers a sweetness of fruit initially on the palate including flavors of blackberry and darker cherry. On the palate this wine hits three highlights – it is concentrated with layers of flavor, has robust and grippy tannins and displays noticeable mouthwatering acidity – especially on the finish.
Jean Charles worked with Baccarat to design his own line of stemware including one weighty piece – goblet like at the base and stem with an elegant glass which remarkably can be entirely filled with wine from a 750ml bottle and still have a bit of room left over. This glass is used in the tasting room; it is a statement piece if you will.
1881 Napa Wine History Museum

The Napa Wine History Museum is located inside the original family home of one time owners of this property, James and Jennie McQuaid. The home was built in 1874 and predates the original Oakville Mercantile building next door (now the Oakville Grocery) which was built in 1881 (considered the oldest continuously operating grocery store in the State of California).
In the early 1900s the property again changed hands; Frederick Durant was the new owner along with two partners including Joseph Booth. Durant owned this home and Mercantile for nearly 40 years. In the early 1920's two brothers began Lincoln Bros blacksmith and tractor on site of what is now the Oakville Grocery parking lot. Much later, Joseph Phelps owned and operated the Oakville Grocery. The property was under ownership by well-known Napa vintner Leslie Rudd from 2007 until late 2018 when it was acquired by current owner and vintner Jean-Charles Boisset. Jean-Charles has long been fascinated with history, especially as it relates to vineyards and wineries (his grandparents were schoolteachers).
For many years this now museum and tasting room was used for storage for the Oakville Grocery and for visitors, it was where one walked from the grocery to use the restrooms (with the rest of the house closed off). And prior to Boisset's ownership the building was used as a tasting room for one of Leslie Rudd's wines, Durant & Booth.
When Leslie owned this iconic property, he hired famed wine country architect Howard Backen (the man who's firm Backen, Gillam & Kroeger Architects has worked on notable Napa wineries including Harlan Estate, Dana Estates and Kenzo Estate, among others). They did a remarkable job inside combining modern with historical Victorian period elegance.
Two visual highlights greet visitors as they wander in – the prominent 48-light Baccarat crystal chandelier (Jean-Charles has long enjoyed the visual feel of Baccarat crystal – and displays a number of their products in his other tasting rooms) and a reproduction of an 1895 map of Napa County hangs from the ceiling.
The majority of the museum's collection is housed upstairs – the focus is on rare tools formerly used in the wine industry dating from the 19th and 20th centuries. Nearly 200 of these tools are displayed including tools for coopers, vineyard work and winery work including for bottling wines. Other highlights include authentic wine bottles (with the labels still adhered) from some of Napa's most historic producers. And a fascinating small display with historical items relating to what is arguably the most famous vineyard in the country, To Kalon – which can be seen slightly to the north from the Oakville Grocery property.
The museum is curated by sub appellation with pictorial displays highlighting each of Napa's 16 sub appellations from the least known, Wild Horse Valley to Carneros up to Calistoga. And stories and photographs of the pioneering wine focused individuals and visionaries line the walls. Admission to the museum is free (self-guided). For more information, visit: www.1881napa.com
1881 Napa Wine History Museum, Exterior

1881 Napa Wine History Museum, Interior

Oakville Post Office

Oakville Grocery, Oakville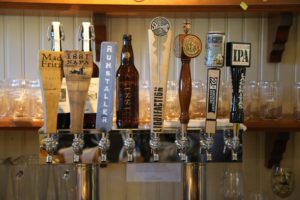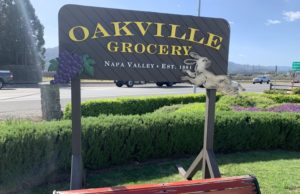 The Oakville Grocery is California's oldest continuously operating deli. It should be mentioned that in 1893 the building housing the grocery burned down, and the Oakville Grocery was closed for at least 5 months during a remodel in 2012 and perhaps during prior remodels. The site and grocery have been under ownership of numerous individuals over the years. And at times, the store has also been known as the Oakville Mercantile.
After Jean-Charles purchased the Oakville Grocery he almost immediately made a few interior changes including improving the wine and cheese selections dramatically. The store still focuses on Napa Valley grown and produced wines but offers a greater diversity of wines from some of the valley's boutique producers. A former walk-in cold storage room was converted into the Wine Vault, a selection of higher-end Napa Valley grown and produced wines. And for beer lovers, several beers are now on tap including some of Napa's locally produced brews (Mad Fritz as one example).
A side smaller 'cult' room features some of the Napa Valley's most premium wines. This room is one of the few spaces in the valley where one can sample some of Napa's most coveted and expensive wines including offering sometimes tastings of Screaming Eagle and Harlan Estate (dispensed by machines that offer either wines by the taste or by the glass). Another wine dispenser is located in the main part of the store, offering everyday value wines by the glass to be enjoyed with lunch.
Oakville Grocery also owns the mobile Oakville Grocery food truck. While we rarely see this food truck parked at Oakville Grocery, we do see it sometimes during our visits to Chateau Buena Vista in neighboring Sonoma County. It offers a limited number of hot lunch items available from the order window on the side of the vehicle. It frequents various Jean Charles Boisset properties and also makes appearances at select events.
And the modular type building for the Oakville Post Office is located in the rear of the Oakville Grocery parking lot. A mailbox takes up an entire parking spot next to the building.
Jean-Charles' has brought new life to the Oakville Grocery by improving the selection of products on site, improving the quality of the deli and creating the museum; this is a destination that both appeals to both locals as well as visitors to the valley.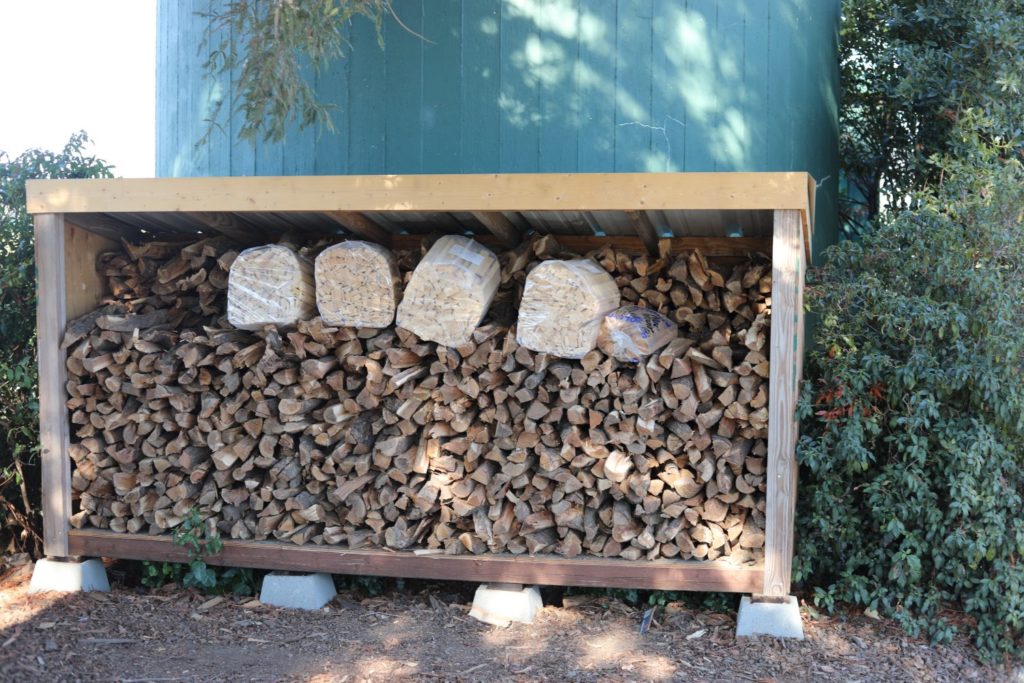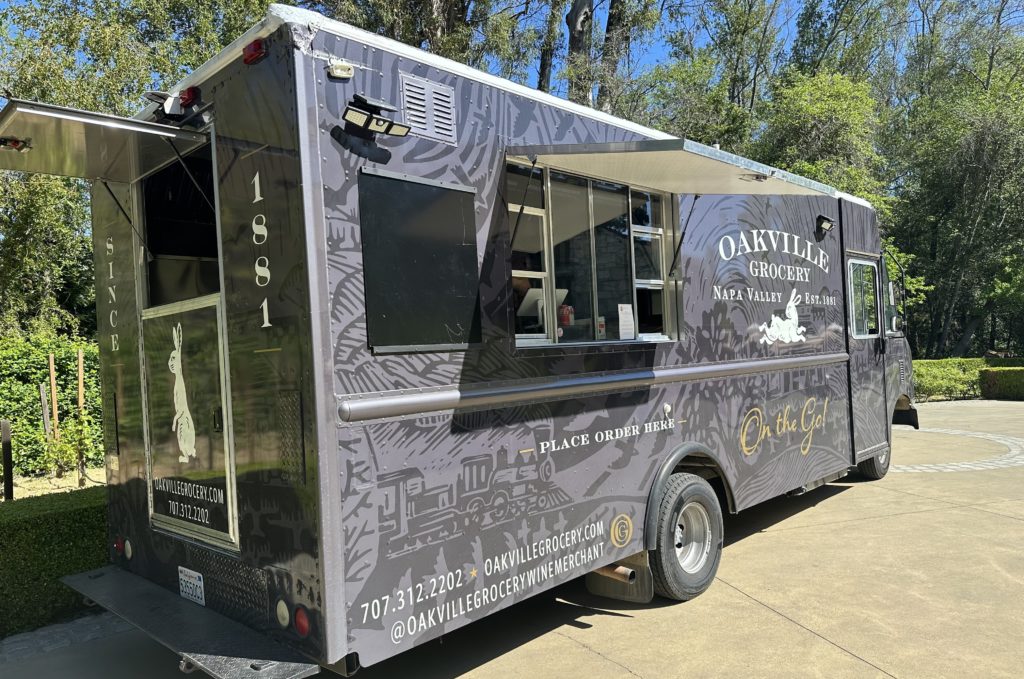 Oakille Grocery, Healdsburg
This satellite location is located just off of the main plaza in Healdsburg. Like the original Oakville Grocery in Oakville, this OG can be extremely crowded on the weekends. Offers a meat and cheese section, a wine portfolio focusing on Sonoma County grown and produced wines and a deli. And there are numerous Napa Valley producers who craft wines from Sonoma County; wines from these particular producers seem to be well represented. Plus, there are several aisles that are well stocked with provisions. Tables and chairs are located in front for patrons to enjoy foodstuffs purchased from inside.
And like the original OG, this store is located in a historic building – on site of the original Healdsburg city hall, built in 1886. If in stock (sometimes carried in-store) is the highly informative book titled, The History of the Oakville Grocery by Lin Weber. Today there are just these two Oakville Groceries; around 2000 there were approximately six Oakville Groceries within the Bay Area.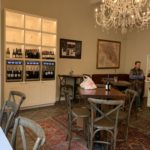 And in August 2022 following the lead of Oakville Grocery in Oakville, the Oakville Wine Merchant space opened right next to the entrance of Oakville Grocery. This space is much smaller than the one in Oakville and features a number of wine stations and up to 36 wines from their overall selection of 200 wines – available to taste by the half glass, glass or bottle (with a focus on Sonoma County wines). Tastings can be enjoyed inside at one of several tables or outside on their terrace with food from Oakville Grocery. And curated tastings can also be made upon request.