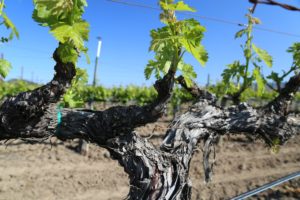 Renard Syrah is owned by long time wine veteran Bayard Fox and his wife. Bayard is the winemaker and his wife designs the labels. Bayard was born in France and has a connection to French styled wines; today he works for a French Cooper and is able to visit France from time to time and he also worked a harvest there early on in his career. Renard is somewhat of an anomaly in the Napa area, because while they make their wine in Napa and source several varietals from the Napa Valley, their specialty is Syrah and other Rhone varietals. As a result their production is very "atypical" from the normal grown Napa varieties and this is uniquely refreshing (especially in our position after tasting through hundreds of Napa Cabernet Sauvignon – which by the way is one of our favorite varietals).
Much of their fruit comes from hillside cooler climates in neighboring Sonoma County to the west and the Santa Ynez Valley to the south in Santa Barbara County. What other Napa based wineries offer such an array of non traditional Napa wines? Choose from Syrah, Grenache, Roussanne and Viognier. These are among some of the better value to quality wines being produced from Napa – and this includes their most expensive wine, the Napa Cabernet Sauvignon (more about that in a bit).
We started with the 2007 Rose Table Wine which is primarily Grenache. Grenache is an interesting varietal in that it produces huge amounts of fruit which for a variety of factors can have a hard time ripening evenly. This wine is clean, crisp with lively acidity and fruit including notes of watermelon and wild strawberry. The 2006 Roussanne is a weighty viscous wine that is a brilliant dark yellow color. As Bayard describes; it has a certain "phenolic grip" or "white wine tannins".
This "waxiness" characteristic is typical of a Roussanne and is noticeable as soon as it hits your palate and is a wine that really shines with some food; it pairs well with a variety of cheeses or fish. It is blended slightly with Viognier which brings additional aromatics to the bouquet and a hint of apricot to the palate. Stone fruit, honeycomb and a slight nuttiness are also found on the palate. The 2006 Grenache is from Sonoma County. This is a rather "big" Grenache from its voluptuous aromas to wide fruit flavors and a plethora of spices on the palate. This is a wine with very nice acidity.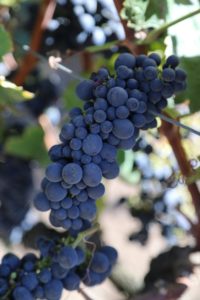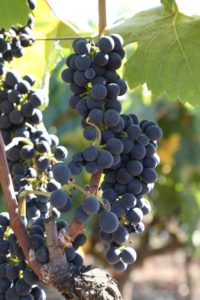 Since Syrah is their specialty, Renard always has several Syrahs available, all sourced from very unique vineyards. The vineyard sources are carefully selected by Bayard and each site brings special terroir characteristics to the wines.
Our favorite is the 2005 Kick Ranch Syrah (look for the gavel on the label – the owner of the vineyard is a lawyer). This a very dark inky wine from a vineyard that sees a fair amount of fog which helps ensure a long hang time. As a result the fruit is very well developed and on the palate it is rich and layered in flavor. There are two sides to this wine, the big layered fruit and an elegant side represented with the elegant floral like aromas and soft mouth feel with silky tannins.
The 2005 Tres Ninos is a predominately a Cabernet Sauvignon blend with Petite Sirah & Syrah, all sourced from well-known winemaker Elias Fernandez's small vineyard in the northern part of the Napa Valley. Elias has three kids who always help with the picking hence the name, Tres Ninos. For the quality of the vineyard and fruit this wine is priced remarkably well. It has both structure and softness. Lots of fruit bursts to life in the nose with flavors of plum and black cherry with some herbal notes, and this ripe fruit follows right onto the palate with a touch of spiciness from the Syrah.
While taking their wine making and vineyard fruit sources very seriously, from their labels, you can obviously see that Renard has a sense of humor and do not take themselves too seriously. All their tasting notes on the back label start out with nice tasting note descriptions and then end with 'and blah, blah, blah'. Nice! Let your own palate tell you if you enjoy the wines or what flavors and aromas you find.
For most of their wine making years, Renard was without a tasting facility. However a number of years ago they made their wine at Silenus Vintners, a wine making and tasting collective located just south of the town of Yountville (and were offering their wines for tasting there). However they no longer make their wine here and no longer have a tasting outlet.
For more information and or to join their mailing list, visit: www.renardsyrah.com