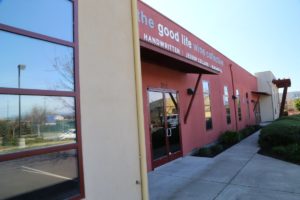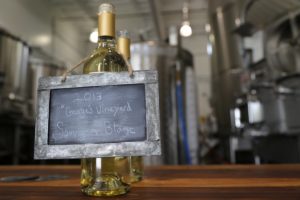 Humanitas Wines is owned and operated by Judd Wallenbrock. This is a one of a kind Napa winery; they are different from all other Napa wineries (except for one or two that we are aware of) in that 100% of their profits are donated to charities.
Several Napa wineries will donate part of the proceeds from their wine to charity, or a single label but it is almost unheard of to donate 100% of the profits. As their slogan says "drink charitably". Yes there are a number of select "cult" wineries who participate in charity events and even donate a bunch of their wine, but to drink these you will have to pay hundreds if not thousands of dollars.
The name of the winery is Latin and refers to philanthropy, human nature & kindness. What other Napa winery offers affordable priced wines for the general public to enjoy with 100% of the proceeds going directly to hunger, housing & educational charities. This winery is a win win situation. Furthermore the financial contributions are directed towards specific regional charities within markets where the wine is sold, rather than the national headquarters.
This is not just "cheap wine" with proceeds going to good causes where the consumer buys the wine to feel good or as a gift because quality is lacking. No, not at all! The wines are of exceptional quality – based on years of experience in the industry (dating back to the late 1970's) and insider knowledge about premium vineyard sources. Judd has worked at some notable Sonoma and Napa county wineries including Robert Mondavi and Michel-Schlumberger Wine Estate in neighboring Sonoma county.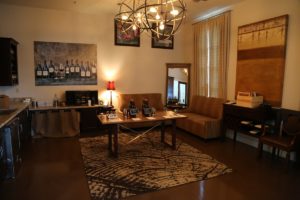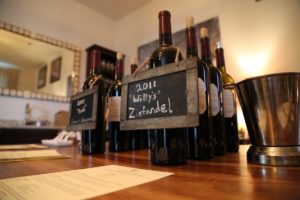 Judd calls his original winery the "Shed-Teau" the antithesis of a Bordeaux Chateau! Small wineries such as this are often marked by a fancier smoother sounding word "garagist" but the Shed-Teau amply describes this tiny bonded winery. For $600 he built what presumably was one of Napa's smallest commercial wineries at the time – in his backyard. The small shed like structure stood on a footprint of merely 120 square feet. He compares the start of Humanitas to how the founders of Hewlett-Packard got their start – in the garage.
As of the time of this review, his grapes are sourced from high quality vineyards typically on California's Central Coast, Sonoma County and from a premium vineyard in the Coombsville region of Napa. Their initial release was in 2000, self titled "IPO" – or Initial Pinot Offering! This wine was originally marketed by an email sent out by Judd to 200 of his friends, colleagues and family. Imagine his surprise when orders started coming in within hours from people not on this original email list!
Humanitas makes several white wines and many of their wines have been inspired by a specific incident or an individual. The Sauvignon Blanc, however, was inspired by Judd's own love of this varietal. The 2006 Monterrey county sourced vintage has nice citrus aromas, is crisp, fruit forward with a light smooth finish. Their 2006 Chardonnay is a delightful wine that sees no oak. Great up front fruit flavors include pineapple, peach and even seductive hints of banana. The 2006 Pinot Noir is sourced from an all hillside vineyard in the Sonoma Coast region. This is a medium bodied wine with a great earthiness that comes through on the nose followed by nice flavors of raspberries and cherries on the palate. As of press time Judd makes one very hand crafted high end wine sourced from the well-known Caldwell Vineyards in Napa.
The 2103 'George's Vineyard" Sauvignon Blanc is one of the nicer and more balanced Napa wines from this varietal that we have tried. The vineyard is located in Wooden Valley (somewhat to the east of the city of Napa). Very well balanced between fruit, weight and acidity.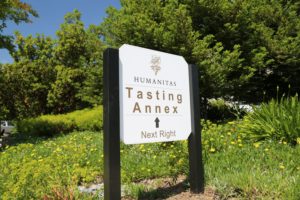 Humanitas was among the first of the Napa wineries to use what is called the Vino-Seal enclosure (glass which slides out after you break the seal). This enclosure is 100% effective against TCA or cork taint, plus its pretty cool to look at. This is Napa Cabernet Sauvignon at its finest, full bodied, layered, rich and smooth with a long lingering finish …and this was a wine that was not even released yet when we tasted!
As of the time of this review, Humanitas is distributed in merely several states (good California distribution) and can be found locally in the Napa area at the Bounty Hunter and sometimes at Backroom wines, both in downtown Napa.
Tastings are by appointment at the Good Life Wine Collective in the "Crusher" Industrial park district in the southern part of the city of Napa. Not only are the Humanitas wines made here but so are the wines for Jessup Cellars and Handwritten. The cozy tasting room located in the front of the building (there is plenty of parking here) and the winery sits in the back of the building.
Despite being in an urban setting they have creatively installed a Winery Wastewater Treatment System at the edge of their parking lot bordering Enterprise Drive. This system connects to the drains within the winery building and uses microbes to treat and break down the wastewater.
You can purchase from their website at which point you specify from a list of charities which one you would like the proceeds to benefit. Total production is still quite small at about 2000 cases but there is a lot of room for Humanitas to grow. Spread the word! Visit: www.humanitaswines.com
Videos by Cellar Angels: