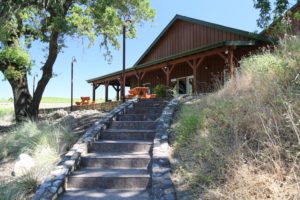 Hendry Ranch has been owned by the Hendry family since 1939; this is historical as far as Napa vineyard families are concerned but then consider that there has been a vineyard on site since 1859 – planted by winemakers Frederick and John Sigris. This site is one of Napa's earliest commercial vineyards. The property has a fascinating viticultural history and in the ensuing years became one of Napa's largest vineyard plantings. Unfortunately by the late 1880's and into the 1890's Phylloxera destroyed the vines.
George W. Hendry was an agronomy professor and taught at both the University of California Berkely and at Davis. He was a man of many talents and interests including agriculture, photography, travel and history. He traveled the world in the 1920's studying and then documenting numerous agricultural practices. Later he studied the plant materials embedded in old California Spanish style adobe buildings – documenting early varieties of wheat and wheat pests in California.
George W and his wife Margaret purchased the old Sigris property in 1939. Unfortunately George died in 1944 leaving Margaret to raise their two sons, George and Andrew and simultaneously continue to oversee the ranch. George went on to earn his undergraduate and master degrees from U.C. Berkeley and eventually become one of the world's leading designers of cyclotrons (often used in hospitals to treat cancer). Despite his time commitments in designing and working with cyclotrons, George has also been very involved with the ranch all his life. The first vintage of Hendry Family wines was from 1992.
George's Seminar tour and tasting is among the longest and most informative of any Napa tour we've taken; this is one of the wineries in the Napa Valley where we take friends and family. We have been here a number of times; if your tour is with George, allow at least 2.5 to 3.5 hours (our record time so far with a George led tour was slightly over 3.5 hours). His lengthy tours are what we call "appointment breakers" so if you have an appointment following your tour at Hendry be sure it is scheduled far enough out. Several tours are given per day – the tour you want to take is with George, most days at 10am.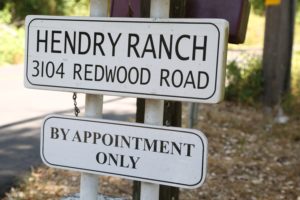 George is in his early 80's now and has a lifetime of experience including some trial and error in the wine industry. The focus of his tours are educational and questions are encouraged. You can tell a true farmer by looking at their hands. If they are spotless they are not a farmer – often before tours begin, George will have been working in the vineyards and one will notice his dirty hands and scuffed up jeans.
The tours are typically limited to no more than 8 people. Much of George's tour takes place in the actual vineyards and includes a lot of viticulture information you won't pick up from other wine tours. You will refreshingly see the "other side of Napa" from a farming perspective.
Hendry's vineyards are located just north of the Carneros border; the property has several different soil types and micro climates. As a result all parts of their vineyards are block designated based on these characteristics. This allows Hendry to really micromanage their wines and produce the type of wine best suited to the block's specific characteristics. There are 203 acres on site, of which 117 are planted. The vineyards are then separated into 49 unique blocks, each of which is managed and controlled separately both in the vineyard and in the winery.
Water is an issue in this area and Hendry tends to dry farm their vineyards after the vines have been well established, usually after 5 or 6 years. His vineyards are extremely diverse ranging from cooler moister regions near a local creek up to higher drier benchland. George has been keeping rainfall records on the property over the past 50 years and on average has interestingly noticed that his vineyard receives several more inches of rain today then when he first started keeping track.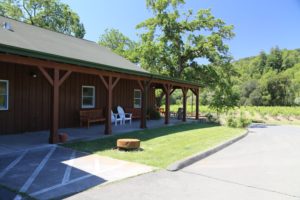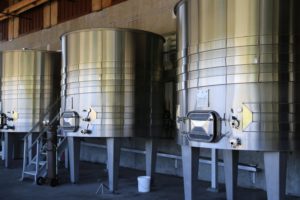 After the vineyard explanations you will make your way through their state of the art 22,000 square foot gravity flow winery. What is neat here is how the 2nd story is designed. The second floor wraps around openings of the tops of the steel tanks. The tanks are built right into the design of the winery – rather than having climb ladders to get to the top of the tanks or needing catwalks. They also have their own bottling line which makes it very convenient for bottling both their own wines as well as the several custom crush clients on site.
George has conducted tests on his older Chardonnay's that were bottled with corks. He noticed varying degrees of oxidation between each of the wines and also how the flavors were affected. These wines in other words did not age consistently. He also conducted blind tasting tests on some of his wine club members between screw capped wines and wines that were bottled with corks (same wine, same vintages). Finding that most people chose the screw capped versions and based on his studies of older chardonnays, he now bottles his lighter white wines, the Chardonnays and some of his lighter reds with screw caps. He has noticed how screw caps keep the wine fresher, preserve the "fruitiness and extend the shelf life.
The end of the tour ends with a rather extensive tasting. You will typically try 10-12 different wines at a sit down tasting in front of their enclosed cellar. Note the unique placemats – these show a map outline of all their vineyard blocks. Unlike all tastings we've been to in Napa where someone pours the wine, George often passes the bottle around the table and visitors will pour their own small portions.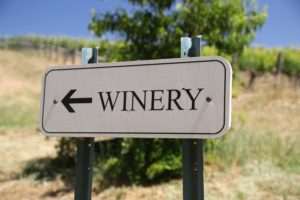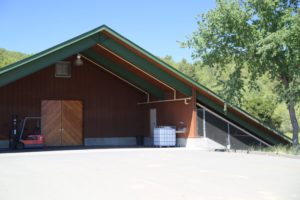 Borrowing from wine terminology George holds three "blocks" dear when making wine: keep the alcohol under control, produce dry wines – not sweet, and do not allow oak to take control of the flavors. George is also passionate about how wine should pair with food and will make pairing suggestions for every one of the wines you taste. If your tour is closer to lunch time you may find yourself becoming quite hungry just listening to his pairing advice and he will invariably recommend the nearby La Taquiza restaurant.
George grows Albariño, a Spanish variety very uncommon to the Napa Valley (only several producers make wine from this variety in the area). This is a variety that grows in the cooler coastal regions of South West Spain and the cooler southern part of Napa makes an ideal area to grow this grape. This is a lighter styled wine that is fairly high in acid. Notes of citrus blossom and pomelo are found on the palate; this wine will pair well with a variety of seafood's especially shellfish. George also uses this wine to make salad dressing (ingredients: Albariño wine, olive oil and a touch of lemon).
An interesting side by side comparison is his un-oaked Chardonnay and his barrel fermented Chardonnay. Its fairly easy to notice the color differences between the two wines and the aromas and flavors are pronouncedly different. The unoaked Chardonnay is a true varietal expression of this grape whereas the oaked version brings a more rounded mouth feel and additional flavors imparted from the oak including a nuttiness, notes of almond and zesty spicy notes.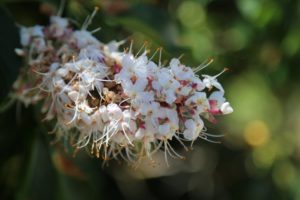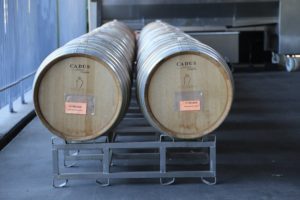 We do not normally drink a lot of Pinot Noir but George's Pinot is quite appealing. With Pinot Noir he subscribes to the "less is more" theory in that this wine shows less intensity but rather displays a broader range of flavor or as he says, "I strive to make a Pinot Noir that is complex rather than macho"! This wine was fermented using wild yeast. The 2006 has an elegant nose with notes of slightly baked cherry and baking spices. This is a very well balanced wine with a long finish.
A number of the wines are labeled with a specific block number and include fruit from just that particular block. With 11 varieties planted on site Hendry makes a variety of wines. Other standouts include their Primitivo, several Zinfandels, a Bordeaux blend and their "biggest wine", the Cabernet Sauvignon. All their wines are *extremely* reasonably priced for Napa standards.
Hendry's wines have generally received positive press but as George says, "the critics can't taste the wines for you" and he encourages you to try them yourself as everyone's palate is different.
You must make an appointment for a visit to the winery. It is very common for people to show up without appointments (especially on the weekends) and they are unable to accommodate these unannounced visits. For more information and or to join their wine club, visit: www.hendrywines.com