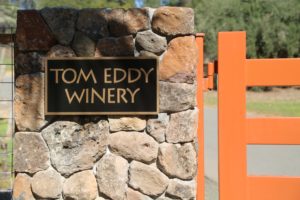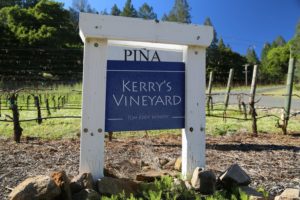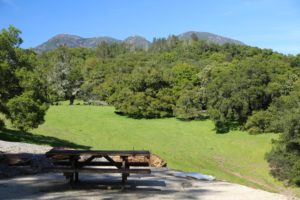 Tom Eddy Wines was founded in 1991 by Tom Eddy, owner and winemaker. He is a graduate of UC Davis in 1974 with degree in Oenology (conveniently his family was already living in the town of Davis after moving up from the Long Beach area to escape the smog and traffic).
Right after college he worked at Heublein, a large alcohol beverage company founded in 1862 but which dissolved in 1998. Over the years Tom worked at several well-known Napa wineries including Christian Brothers (the old Christian Brothers building is now home to the Culinary Institute of America in St. Helena) and Inglenook Estate. Along with wine making he would often travel throughout California looking for high quality vineyards that could be sourced by Napa wineries. He has also consulted for wineries in other states and even as far away as Venezuela. His philosophy of looking for the best vineyard sources regardless of location has carried through to his own business. As a result, over the years Tom Eddy wines have come from a number of sources, from California to Oregon and New Zealand.
As of our latest update to this review he sources the majority of grapes for the Tom Eddy wines from non-estate sites with the exception being the Cabernet Sauvignon from their tiny 1-acre vineyard on site. This vineyard block is named Kerry's Vineyard after his wife Kerry, a sommelier by training. This vineyard is one of the most northernmost vineyards in Napa County, even slightly further north than Storybook Mountain Winery. And with a cave used for production, this is Napa Valley's northernmost winery.
When looking for land in Napa Valley, Tom and Kerry began looking for hillside property; after 15 years of combing several of Napa's well-known hillside appellations they found this spectacular piece of property (22 acres). The nearby lands will always remain natural and undeveloped as the site is surrounded by property within the Sonoma Land Trust (and a few cows and wild turkeys to). In fact, their property straddles the county line (Sonoma/Napa). Incidentally this site used to be owned by Jacob Schram, the founder of Schramsberg Vineyard & Winery. Tom and Kerry are the properties' 4th owners.
Tom Eddy produces a number of wines including TENZ (New Zealand Sauvignon Blanc), Elodian – a very approachable red wine in its youth and also a tribute to Kerry's heritage, a Tom Eddy Napa Valley Cabernet Sauvignon, a Mendocino County Pinot Noir, several other red varieties and two dessert wines. Total production is currently around 5,000 cases per year.
Elodian is not a typical looking Napa Valley wine label; it depicts multiple sea tortoises. Kerry has a long history of working in the wine industry, but this label is more a tribute to her ancestors who sailed from Nova Scotia to the gold fields of California during the 1849 gold rush. Along the way they were stuck in the doldrums and ended up anchoring in the Galapagos Islands where they caught a number of large sea turtles. Eventually they arrived in San Francisco very late in the season, poor and almost penniless. After trying to sell anything they thought was valuable, some of the Asian restaurant owners got word of the turtles; at that point the turtles proved to be their most valuable possession!
Select Wines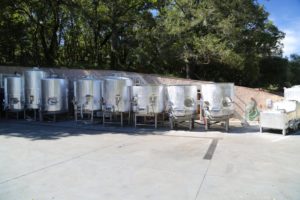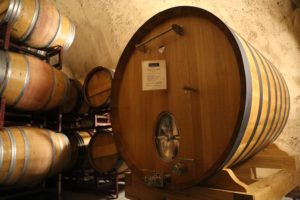 Tom Eddy used to make two different styles of Sauvignon Blanc including one from New Zealand and one from Monterey; presently he focuses his efforts on a New Zealand grown Sauvignon Blanc. We originally tried the 2007 TENZ (an abbreviation for Tom Eddy New Zealand). This lively wine features a Maori influenced label and is sourced from the Marlborough region of New Zealand's South Island. Despite the vineyard source located on the other side of the world Tom travels on site at least once a year and is directly involved in all major vineyard and wine making decisions.
All wine making for this takes place in New Zealand; the cases are then loaded into containers and shipped to the Port of Oakland. Tom harvests the grapes for this a little bit later than many of the nearby vineyards ensuring slightly riper fruit, but still retaining vibrant acidity. The 2007 Tom Eddy New Zealand Sauvignon Blanc shows zesty aromas including notes of lemon and lime. Drinking much more Sauvignon Blanc from Napa Valley than from New Zealand, it was intriguing to notice the differences in style based on terroir. This wine showed flavors of litchi fruit complemented by bright citrus. The finish shows very crisp and clean.
In contrast is the Monterey County sourced Sauvignon Blanc. Tom knew about the high quality of these particular grapes but was unable to purchase them because they were being sold to another Napa Valley based winery. Then one day the vineyard owner called Tom and said the fruit was available if he still wanted to purchase it. The aromas on the 2006 Tom Eddy Monterey Sauvignon Blanc are decidedly floral with notes of honeysuckle and tropical fruit; the palate is rounded and includes flavors of grapefruit, gooseberry and other lingering citrus.
Tom Eddy currently produces one Pinot Noir from the cooler maritime influenced Manchester Ridge Vineyard in Mendocino County (to the north of Napa Valley).
For a number of years, he bought grapes from Monk's Gate Vineyard in Oregon's Willamette Valley and trucked them to Napa to make the wine. There is a reason for that vineyard's name: the owners purchased land next to a monastery; two monks used to hunt for mushrooms on site but with the vineyard in the way of their mushrooms they were blocked access. Interestingly Tom also enjoys hunting for mushrooms. The vineyard owner saw them looking over his fence several times, and after he found out what they were interested in, he built a special gate!
The 2002 Tom Eddy Napa Valley Cabernet Sauvignon spent an extra year in bottle and barrel (all French oak) and as a result has additional aging before its even released. This 100% varietal wine is made from free run juice only, from predominately hillside grown vineyards. Balance is a key component of Tom's wines and this one is harmonious in the integration of texture, flavor, acid and tannin. It is teeth staining, inky and a dark wine with aromas of freshly picked blackberries and mouth filling flavors of berry fruits, mocha and exotic spices towards the finish. We noted right after tasting this wine it surely will age well. It would be nice to taste this wine now, some 20+ year after its vintage.
In 2020 extremely damaging fires burned through parts of Napa Valley in both the Mayacamas and Vaca mountains – from approximately St. Helena north to Calistoga. The resulting conditions produced terrible smoke which severely affected that year's harvest. Rather than lose their entire crop, Tom pulled from some of his background experience with brandy, to produce a 2020 Tom Eddy brandy from both Cabernet Sauvignon and Pinot Noir grapes. This brandy will continue to be produced every year.
NOTE: we will add updated tasting notes from current release wines by the end of 2024.
—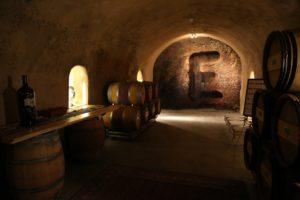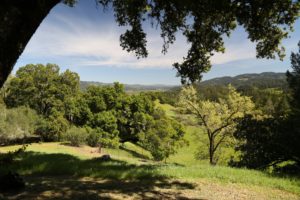 After many years of making his wines at other wineries, Tom built a 4,000 square foot cave on the property – tunneled into one of the hillsides. Kerry is an artist and some of her sculptures are featured here. The icon for the cave is a slightly off balance "E" representing 'Eddy', drilled into native rock in the back of the cave. As they were completing the drilling of the cave, the drill operator wanted to leave a memento carved into the rock. He started carving a "T" for Tom, but Tom caught him before he was finished and decided an E for Eddy would be more appropriate honoring both he and Kerry.
Rather than using the standard 'Peterson Pallet' barrel holders invented by Napa winemaker Dr. Richard Peterson, Tom uses curved stainless steel 'worms' as he calls them, to stack their barrels. The advantage of these is they take up less space than the traditional stacking – allowing one to fit more barrels into an equivalent space.
Tom's wines can be found at select wine shops in Calistoga and others throughout Napa Valley. Visits can be made by appointment and either last 90 minutes or two hours (if a barrel tasting is included). This is a unique opportunity for serious wine enthusiasts to visit with an industry veteran (40+ harvests under his belt); this is a highly personalized, relaxing and educational experience.
For more information, to purchase wines (including much rarer library vintages of select wines) or to join their wine club, please visit: www.tomeddywinery.com