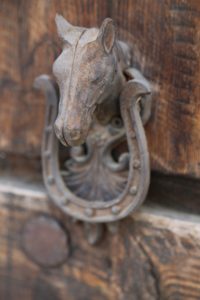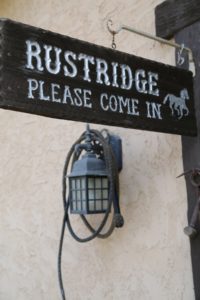 RustRidge Winery is one of the furthest located wineries from Napa Valley which can still be considered a Napa winery. Note they even have a St. Helena address although they are located about 40 minutes from the actual town but only about 20-25 minutes from the valley floor.
Because they are located in rural Napa County, people don't just usually "stumble" on this winery – rather it is a destination. A visit here is uniquely refreshing – you will typically meet one of the owners, husband and wife, Susan and Jim. A visit here does not come with the "polish and shine" that are so common at a number of wineries along both Highway 29 and the Silverado Trail on the valley floor.
The winery is located in Chiles Valley (a small valley east of the main Napa Valley floor); their dirt driveway site right off of Lower Chiles Valley. The roads in this part of Napa County typically have very few cars on them. When we need a short break from traffic and the city we come to this part of Napa for a few hours – just to enjoy a relaxing country drive.
The winery site was originally a working ranch dating from the 1950's created for raising thoroughbred racehorses. A number of horses still live on the property as well as vineyards, a small winery and a lovely South Western style Bed & Breakfast complete with a pool and a tennis court. If you stay here there are lots of things to keep you busy. There is plenty of bird watching (35 different species have been identified on the property), hiking or if the weather is decent, just sit around the pool relaxing and read a good book. Or if you happen to be here for harvest, Jim and Susan might even put you to work!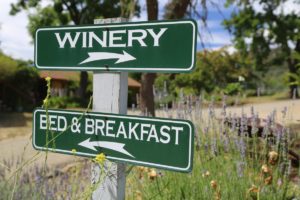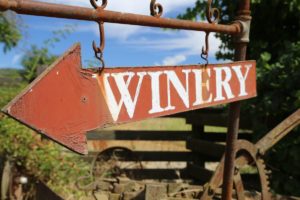 Driving into the ranch is like driving back in time to how the Napa Valley floor must have been many years ago with dirt roads, pastures and horses.
Susan is the winemaker and Jim runs the day to day operations; he was a former horse racer who grew up in Hollywood and was in the film industry for many years. In addition he worked with a trainer that was part of famed racing horse Seabiscuit's team. When this trainer died, Jim inherited a number of Seabiscuit's riding items (saddle, helmet, twitch and whip), which are now on display at their Bed & Breakfast.
The winery is nestled against the hills on the back of the property; a separate building contains their tasting room. Pricing is very reasonable by Napa standards and unlike many Napa wineries, they often have older vintages available for sale.
Some of our favorites are their 2005 Estate Chardonnay, the Sauvignon Blanc, & the Cabernet Sauvignon. The Chardonnay is aged surlee which provides decent structure on the palate – with a rounded creamy feel. Susan uses multiple yeasts in each barrel bringing further complexity to this wine. All grapes for this wine are dry farmed.
The 2006 Sauvignon Blanc shows tropical aromas which also carry onto the palate.
Be sure to also try the Racehorse Red & White labels as well as their Zinfandel.
The well-known Rosenblum Cellars has part ownership in this winery and Kent Rosenblum is the consulting winemaker. Zinfandel is Rosenblum's by far most produced varietal and it only makes sense that RustRidge also produces a Zin! Their zinfandel has appeared in several Hollywood movies.
For more information and to schedule a visit, go to: www.rustridge.com
Rustridge in conjunction with Napa Valley Adventure Tours now offers mountain bike tours for 6-10 people per outing. The ride takes place on the ranch, typically in the morning and then returns to the winery for lunch combined with wine tasting. For more information and to make reservations visit: www.napavalleyadventuretours.com