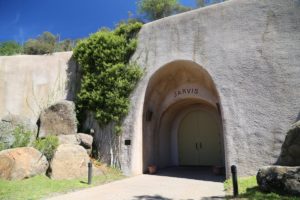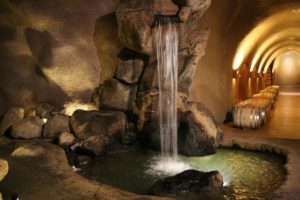 Jarvis Winery is a premium winery located on Highway 121 on the way towards Lake Berryessa about a 15 minute drive from downtown Napa. The estate is over 1,320 acres of which only 37 are planted to vine.
The winery was founded by William and Leticia Jarvis. William met Leticia in Mexico where he was studying Spanish – she is from Puebla Mexico. William was born in 1925 and grew up in Oklahoma and has led a fascinating life. He was an officer in the Navy stationed in China slightly after World War II. After returning stateside he attended both UC Berkeley and later earned his MBA at Stanford University. After graduating, he worked for Hewlett Packard and in 1960 co-founded Wiltron, an extremely successful electronics company that was based in the Silicon Valley. William was president of Wiltron for 25 years before stepping away in 1985 – Jarvis Drive in Morgan Hill, site of the company's later operations was named after William. Wiltron was purchased by Anritsu in 1991.
Much later in life William wrote a fascinating book about his family history – available for sale in hard cover at the winery. Both he and Leticia have lived and traveled extensively throughout Europe and have an appreciation for fine wine. The first wines made on the property were made by William prior to the cave being built.
Due to its somewhat isolated location from the rest of the Napa Wineries be sure to allow yourself ample time to get here. Also summer months can be booked up well in advance. Once you pull in off of Highway 121 and are buzzed in through their gate – the drive winds past some of their vineyards – ultimately reaching the winery entrance in about 3/4 of a mile. There is nothing here that would lead you to believe such a visually stunning cave exists under this hillside – other than the two simple entrance doors.
When you own 1,300+ acres and are growing grapes on the property, water sources on site are critical. Two small ponds on site are appropriately named Lake Leticia and Lake William.
In what is possibly the most diverse vineyard in all of the Napa Valley – the Experimental Vineyard contains some 55 varieties of grapes – both table grapes and wine grapes. Traditional varietals that Napa has become known for are grown here including Cabernet Sauvignon and Chardonnay but this vineyard also contains obscure varietals that one will never see planted commercially in the Napa Valley such as Perlette, Pedro Ximenez and Muscat Hamburg, to but name a few.
The highlight of a visit here is the tour and tasting through the 45,000 square foot cave system. All wine making facilities are located within the cave itself including their offices. Because of this, it is not an intrusive winery on the surrounding landscape. Coupled with a huge solar array installed in 2008 Jarvis is a fairly "green", electrically self sustaining winery. This winery feels like a complete underground city. We propose one office be on hydraulics in which it would raise above ground for the beautiful views and then lower back into the cave at closing time! The entire tour and tasting takes place within the caves.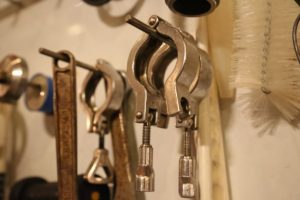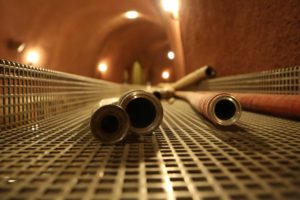 This cave is arguably one of the top 5 most interesting winery caves in all of Napa County. A natural spring within the cave system was discovered while drilling the cave. They were advised rather to plug it up and take the risk of it leaking out somewhere else in the cave – to incorporate the water as a feature of the cave.
One beautiful waterfall flows into a 'river channel' in the floor of one of the tunnels – and this runs for some distance through the cave. The entrance to the tasting grotto is certainly one of the more unique presentations in the Napa Valley. One must walk on large stones over the small creek! The Crystal room contains large geodes of Amethyst and other crystals – all imported from Brazil and other countries. Another cavern can comfortably hold up to 500 people, and yes they hold some of the most memorable Hi-So events in the valley.
Other highlights include some of the wine-making operations including a small room where there reserve wines and large format bottles are all hand dipped in wax. The wax comes in small colored blocks; these blocks are then put into a pot and heated up so that the wax melts – the already corked bottles are then lowered into the wax. Judging by the number of hot pots they have here – this part of the packaging employs a fair amount of individuals at one time.
The tasting is held on a large stone covered table which seats no more than 10 people in a very well lighted tasting cavern. Tastings and tours are limited to under 10 people.
Their focus is on red wine (all are unfiltered) but they do produce several premium chardonnays. The 2013 Finch Hollow Chardonnay was barrel aged in new French oak and aged surlie. It shows nice notes of caramel, citrus blossom and a pleasing lemon zest on the bouquet. As the bouquet opens nuances of yellow pineapple show and as the wine continues to open these aromas become more caramel like. This wine is creamy and rounded on the palate with a rich finish showing both fruit and toasted oak.
The 2011 Cabernet Franc was produced in a challenging year for the Napa Valley that saw late rains into June and early rains coming in September. Not all the valley was affected in the same way – parts of the valley produced better wines during this year than others. Cabernet Franc can sometimes produce green aromas and even taste a bit green on the palate. This wine is not green but does show an easily recognizable hint of toasted pepper – as the wine opens more like a Serrano pepper. It is nice to discover a wine that has some character on the bouquet such as this one. Earthy aromas also show with notes of mushroom and some spice. On the plate, this is a very well balanced wine, showing good acidity and framed by tempered and integrated fine grained tannins.
The Lake William Blend is generally a steak wine showing good fruit up front in the nose and a softness in the mouth that seemed to carry over into the several vintages we tried including the 2009.
Of note is the Cabernet Sauvignon Reserve which is only made from the best juice and only during certain premium vintage years. The 2006 was 9 years old at the time of our most recent visit. It is starting to show a brick red color in the glass from it's aging. A certain spice shows on the nose continuing as the wine opens – cloves and perhaps a touch of cardamon, with nice fruit notes of black fig and black licorice. Hints of mocha show on the finish anchored by lingering fruit and still fairly robust but certainly softened tannins.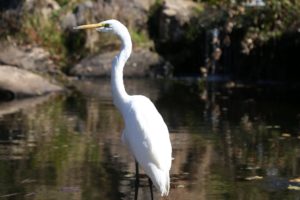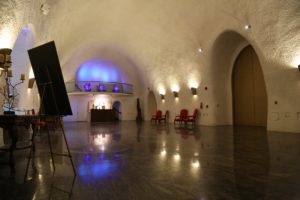 The Jarvis's also founded the Jarvis Conservatory, based in Napa (a few blocks from downtown – see photos below). This was the old Lisbon Winery built in 1882 by founder J. A. Mathews, who was born in Lisbon, Portugal. The winery was in operation until 1976; it was significantly renovated after William and Leticia purchased the property. It is an excellent resource for the city of Napa for arts, music and opera performances. The conservatory features several annual workshops including Spanish opera, Baroque dance and a puppet festival. Art films are presented in high definition.
Well-known consulting winemaker Dimitri Tchelistcheff (died at age 87 in Hawaii 2017) was the founding winemaker at Jarvis (since 1988). He was the son of well known winemaker André Tchelistcheff. Dimitri enjoyed a long career in the business, first starting at Beaulieu Vineyard in 1944 as a lab assistant for his father. He went on to be a part of Gallo's wine making team and eventually took a series of wine consulting positions. He spent his later years living in Hawaii.
For more information and or to join their wine club, visit: www.jarviswines.com
Grounds

Vineyards

Winery

Jarvis Conservatory