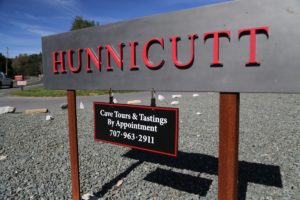 Hunnicutt Winery is owned and operated by Justin Hunnicutt Stephens and his father Don. After college Justin immediately entered the fast paced world of commercial real estate. During a flight back from a business trip it occurred to himself that he was always reading articles about wine making, wine regions, varietals etc and if he was really interested in real estate he would have been reading real estate journals. This was an "awakening" if you will, a point in one's life where you find yourself not following your true passion and wish you were.
Justin actually followed his interest and changed careers. He moved to the Napa Valley and started learning the hands on part of the business at Miner Family. Soon thereafter he worked at other notable Napa wineries gaining additional winemaking knowledge including Saddleback Cellars, Venge and Seavey Vineyards.
Their first commercial vintage was released in 2004. Justin's production is very small at about 650 cases total. All his wines are made under the management and direction of the well-known winemaker, Kirk Venge. The Venge's have a long history of making wine in the Napa Valley and are involved in the ownership and consultation at several local wineries. Justin's wines are very reasonably priced based on the high quality of the source vineyards and the expertise and knowledge of his winemaker.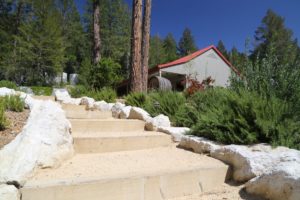 A tasting here is always private, often with Justin and is for the serious wine enthusiast.
Their Zinfandel comes from the Chiles Valley region in the far reaches of eastern Napa county. This is a very fruit forward wine which is meant to be consumed with food. The 2005 vintage has aromas that slightly hint of oak, white pepper and cherries which lead to a palate with additional ripe cherry and strawberry flavors.
We also tried the 2005 Napa Cabernet Sauvignon which was not yet released due to the wine needing additional bottle aging. The fruit for this Cabernet comes from three high end vineyards sourced from Rutherford, Spring Mountain and St. Helena. All vineyards produce wine that is totally different from each other but when combined, form a very elegant wine. The tannins are firm yet delicate throughout this wine and end with a very smooth finish. This is a well-balanced wine and is an excellent buy.
If you try some barrel samples you will notice the very distinct taste, color and aroma differences between each vineyard's fruit. For example the particular wine from the Rutherford Vineyard has a lot of earthiness and a subtle nose when compared to the St. Helena vineyard which screams of fruit in the aromas and palate.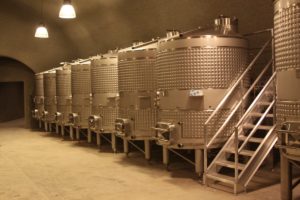 Hunnicutt keeps the wine from each vineyard barreled separately until the final blend…and it is these unique differences when blended that come together to form the complex final product. As of press time, Hunnicutt also has released a high end Cabernet Sauvignon named 9-3-5 (ask about the 2 meanings behind this name) and a Chardonnay as well as a companion brand called CUTT under which they produce a Syrah, proprietary red blend known as "Fearless Red' and a Late Harvest Zinfandel from a nearby vineyard. They have a mailing list and you can also find their wines in the valley at Dean & Deluca and ACME Fine Wines – both located in St. Helena.
It should be noted that Hunnicutt's red wines age very well – we recently tried a 2001 vintage of their Cabernet Sauvignon after 10 years. This was the Hunnicutt's first vintage. The wine held its fruit and structure beautifully – there is a reason you age wine and this vintage is a good example of how it takes time for everything to integrate.
Hunnicutt purchased a beautiful piece of property in 2008 on the Silverado Trail about halfway between the towns of Calistoga and St. Helena. An extensive cave was built into the hillside which now houses their brand as well as the D.R. Stephens Estate wine. A visit here is for serious wine enthusiasts; it is personalized, private and in a very quiet part of the Napa Valley. Visit: www.hunnicuttwines.com