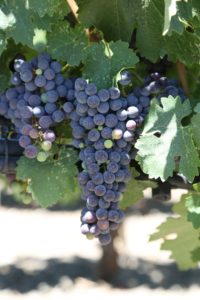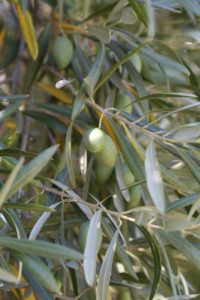 Hollywood & Vine Cellars, as the name indicates has an association with this famous corner in Hollywood, Ca. True to its name, this winery was founded by two men with backgrounds in the entertainment industry. Doug Barr was the inspiration behind starting this winery and he soon recruited his friend and old college roommate, Bruce Orosz.
Lets back track a bit. After acting in a number of well-known TV series, Doug started looking for a more rural environment to spend time as compared to the urban jungle that is Los Angeles. A copy of the St. Helena star ended up in front of him fortuitously. After falling in love with the Napa wine country he moved here and as with so many others before him, once you live in Napa the "Napa Allure" kicks in and you often become involved in the wine industry.
As it were, Doug moved into the old house of Maynard Amerine, a pioneer in the California research of grape growing and wine making and a UC Davis Professor and author. Doug soon discovered Amerine's cellar which contained old bottles of wine, Amerine's hand written notes and a wine making textbook. This discovery of the textbook jump started his interest in making wine. Not having any grapes growing on site, Hollywood & Vine has always sourced from premium vineyard sources in Napa and today focus on two varietals, Chardonnay and Cabernet Sauvignon with a vintage of each released each year along with a Bordeaux varietal red blend called Short Ends (second label).
Both men have been actively involved in film and television. Doug has been an actor, writer and director over his career. He directed various Fox network series – he continues to write for network and cable television films. He is also well known for his role in the ABC hit series The Fall Guy. Bruce founded a major events and film production company ACT Productions in 1981. This company has evolved over the years and now provides production services for political, music, sports, and fashion events.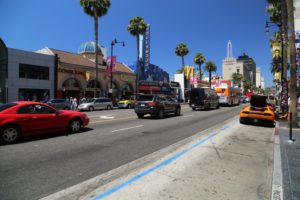 When you hear about Chardonnay in regards to Napa production invariably Carneros is mentioned in the same breath. Not so with the H&V produced Chardonnay. The source for these grapes is two individual blocks on Atlas Peak from a variety of clones, each of which contributes individual flavor characteristics to the wine.
Chardonnay does well in cooler growing regions of the Napa Valley (i.e. Carneros) however parts of Atlas Peak due to its elevation and relatively close airline mile proximity to the San Pablo Bay also provide a relatively cool growing climate. Celia Welch has been their winemaker since their first vintage in 1998. We have long enjoyed a number of wines she makes for various producers in the valley. The 2006 Chardonnay is a Burgundian style wine, aged sur lie with 2x a week lee stirring (battonage). The result is a golden colored crisp wine with rich layers of apple, and pear flavors on the palate. The finish is smooth and clean.
The 2005 Cabernet Sauvignon is sourced from separate Napa based vineyards. Each vineyard selection is aged individually and if one of the vineyard selections doesn't make the cut for high quality, it is left out before the final blending. This Cabernet Sauvignon has a very elegant nose and you will pick out notes of blackberry and raspberry on the juicy palate. The finish is slightly smoky but oh so smooth.
Labels on their bottles are simple, being merely the number 2480. This is a tribute to Maynard; 2480 was the street address of his old house above the town of St. Helena You can find their wine locally at Enoteca in Calistoga, Dean & Deluca (St. Helena), and Cal Wine in the town of Napa. They also have very good distribution across the country. For more information, visit: www.hollywoodandvinewine.com