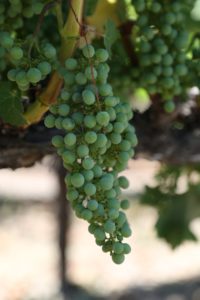 Gibbs Estate Wines is owned and operated by winemaker and label designer Craig Handly. His original brand was Terroir Napa Valley (which are the wines we originally reviewed when we met with Craig) – he also made wine under the Sentall label.
Craig was a commercial fisherman in Kodiak Bay Alaska for several years before moving back to San Diego. Quickly tiring of the "urban lifestyle" and freeways he made a career and lifestyle change by moving to the Napa Valley.
He soon met Ben Sharpsteen, an animator at Walt Disney Studios for more than 30 years. Ben donated the Sharpsteen Museum in Calistoga and Craig actually created some of the murals and designs at this museum. After working on this museum he then worked at a local wine label design studio helping create labels for wineries such as Beringer and the Italian Swiss Colony (no longer in business). Eventually he branched out on his own and from 1983 onwards has managed his own commercial art studio. Over the years he has designed and created labels for a number of premium producers in the valley.
He became a winemaker by "doing" from hands on experience – he learned from a number of well established vintners in the valley and remembers working with French Colombard in the late 1970's (not a varietal you see in the valley anymore).
Craig keeps his costs low – he sources fruit from premium vineyards including his wife's fathers vineyard – simply called the "Father in Law Vineyard". Over the years wineries such as Louis Martini, Cakebread and Chappellet among others have sourced fruit from here. Craig makes the wine at a nearby winery which is setup for small producers. In addition he is the winemaker and certainly saves costs in that regard. His Napa Valley wines are very reasonably priced.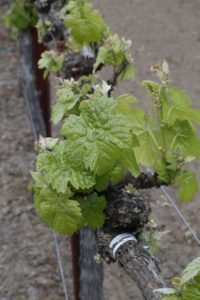 Craig has his hands full with a variety of wine related projects. He makes wines for several producers, exports wine, has some private label projects, designs labels and was one of the partners in Savour St. Helena – a cooperative tasting room in St. Helena that closed several years prior.
The first vintage of Terroir Napa Valley is from 2001. Today Craig focuses on Chardonnay and Cabernet Sauvignon. The 2009 Chardonnay is a vineyard designate (P&J Vineyard); this wine was barrel fermented and aged on the lees for 16 weeks. It has nice viscosity, a rounded layered entry on the palate with rich fruit and a bit of toasted oak that rounds out the finish. Craig also makes a California styled Chardonnay under the Sentall label.
There are some noticeable differences between his 2007 and 2008 Cabernet Sauvignon vintages. The 2007 vintage is a blend of several Cabernet clones along with Merlot and Syrah. This wine has good color. The bouquet is decidedly floral – somewhat sweet. The approachable palate is all about the fruit (black berry, red currant) with lingering soft dry tannins anchoring the finish.
The 2008 is 100% varietal from two vineyards and the bouquet is less floral than the prior vintage. Aromas of sweet red and black cherry show along with a hint of baking spice. It is a "bigger" wine than the 2007 vintage.
As Craig says, to use a name like this on his label – one must truly understand the meaning of terroir. Ideas for wine labels come at interesting times; he thought of the name "Terroir Napa Valley" when driving by the Grape Pressman statue located next to the highway just south of Napa. Craig's primary wines are under the "Gibbs" label.
For more information visit: www.gibbsnapavalley.com
Note: This review has been identified as needing a *major* update. We heard that Gibbs will be a part of the new Feast if Forward wine collective that is currently being built across from the Oxbow Public Market in the city of Napa. We will update this review once we have more details – update most likely coming in 2018.