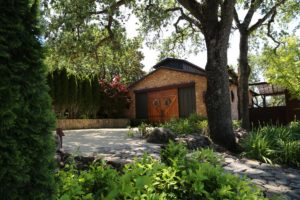 Gemstone Vineyard was founded by Suzie and Paul Frank in 1997. The Franks built a successful gemstone business (diamonds) in the Los Angeles area (hence the name of the wine) and had enjoyed wine for many years – since college. They met Ren & Marilyn Harris (owners of Napa's Paradigm Winery) who were specializing in vineyard real estate in the 1990's. After looking for property for some time the Frank's purchased their 17-acre vineyard in 1992. The Harris's introduced the Franks to a number of winery owners in the valley over the years.
In 2008 the Franks sold the vineyard, label and inventory to Carole and Michael Marks (the Franks actually stayed on as consultants for several years). Michael has an impressive resume of managing high tech companies in the Silicon Valley. He ran Flextronics Corp. and turned it into one of the largest electronic manufacturers in the world and is also a former minority owner of the Golden State Warriors basketball team.
Their vineyard is located in a small strip of the Yountville appellation but for all intents and purposes, this part of the appellation could be either Oakville or the Stags Leap District as both of these sub appellations are located within a short distance of this property. The decision to purchase a vineyard may have been quick but the actual search took some time. The Franks were very particular about the type of vineyard they wanted – it needed to be land that was rocky with bench land soils and west facing exposure.
When the Frank's acquired the 16-acre vineyard it was planted entirely to Chardonnay – certainly not the variety that quickly comes to mind when discussing this part of Napa. When it was time to re-plant Paul contacted a number of his friends in the valley to receive clones of their Cabernet Sauvignon. As a result the vineyard is planted to a number of well-regarded Cabernet Sauvignon clones as well as Cabernet Franc, Merlot and Petit Verdot. The best block of Chardonnay was not removed and today it produces enough fruit for merely 50 cases of wine (allocated to mailing list members).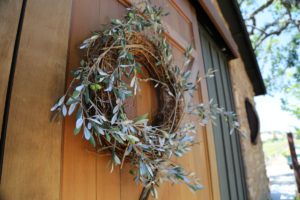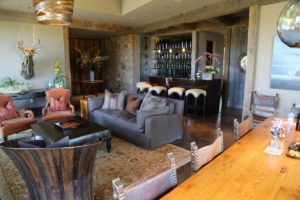 Generally the vineyard is harvested over a span of 4-5 weeks as picking decisions are often made by individual rows and or small blocks. This is of course a very time and labor intensive process but their goal has always been to make the best wine possible in small quantities. When optimum maturity is reached the fruit will be picked regardless of how small an area in the vineyard. Once the blocks are harvested they are fermented and aged separately until much later when the blending decisions are made.
Today highly sought after Thomas Brown is the winemaker (noted winemaker Philippe Melka made wine here for a number of years starting in 2005, prior to Thomas). Thomas Brown is one of Napa's most sought after winemakers – for good reason. He is a talented artist who works with a number of Napa's finest vineyards. Over the years his wines have been highly validated in the press with top scores coming from wine critics and accolades from wine writers. In 2010, Thomas he was named Food & Wine Magazine "Winemaker of the Year." He continues to consult and make wine for a number of premium producers in the valley. His personal label, Rivers-Marie interestingly enough focuses on Pinot Noir from neighboring Sonoma County.
The 2008 Gemstone Facets is a Bordeaux style blend of primarily Cabernet Sauvignon and Merlot with tiny amounts of Cabernet Franc and Petit Verdot. The bouquet on this wine is all about the fruit – ripe, rich and opulent. Predominately blackberry with notes of black cherry are complemented by baking spices (hints of white pepper) and brown chocolate. The mouth feel is plush and rounded with pleasing velvety tannins. This wine is certainly drinking well by itself despite being so young at the time of our tasting.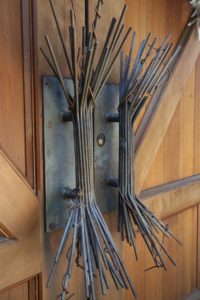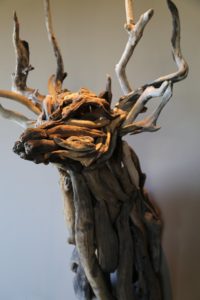 The 2006 Gemstone "Ten" is a special release made for their 10th anniversary vintage. This wine is primarily Cabernet Sauvignon with a small touch of Petit Verdot. Initially the bouquet exhibits pleasing earthy and dusty notes and mineralities which makes way for generous black and blue fruit aromas as the wine evolves in the glass. The entry is soft, smooth and rounded which continues through to the finish. Chocolate and layers of blue and black fruit show on the palate. Fine-grained tannins anchor the long smooth finish.
Total production among their wines is around 2,000 cases. They have fairly widespread but select distribution nationally in key markets including New York, Chicago, Las Vegas and California. You can find their wine at any of a number of fine restaurants in the Napa Valley or by joining their allocation list online.
Visits to the vineyard are for serious wine enthusiasts and are by appointment. For more information visit: www.gemstonewine.com
Hospitality Space

Gemstone Truck