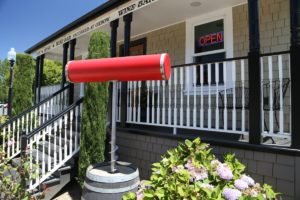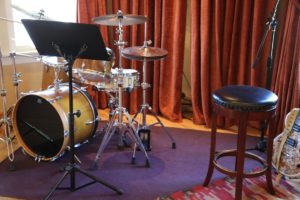 Ahnfeldt Wines was founded and is run by lawyer/vintner/farmer Bruce Ahnfeldt. His roots are in agriculture having growing up in what was called the Santa Clara (the largest city in this part of the state is San Jose). During his childhood this valley was a prominent prune, apricot and cherry growing region and Bruce leased and farmed apricots for a few years. Now, of course nearly all this farm land is paved over – and is referred to as the Silicon Valley.
Bruce is a long time Napa resident having moved to the area in the 1980's. Soon thereafter he planted his first Cabernet Sauvignon vineyard and has since planted additional vineyards mostly in the southern part of the Valley – namely Coombsville region close to the town of Napa. In 2003 Ahnfeldt formed a vineyard management company run by his son Garrett who is a partner with his own label called G Wine Cellars. Today they manage three south valley vineyards, all providing fruit for the Ahnfeldt wines.
For many years the fruit from the vineyards was sold to mostly large Napa based wineries. Every year, a friend continued to encourage Bruce to make his own wine since he already had the high quality fruit and finally introduced him to the well-known winemaker Craig MacLean. MacLean was their inaugural winemaker with the 2002 vintage. Later their consulting winemaker was Paul Hobbs (although he is no longer involved with Ahnfeldt).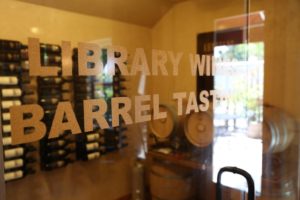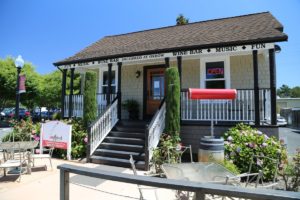 Their first vintage was a Merlot which soon earned an excellent 94 point rating from Wine Spectator. Not bad for an inaugural release! Note their creatively designed label – it is modeled after a statue that Bruce had commissioned in honor of his first horse.
We tried the 2004 Cabernet Sauvignon. This is a medium bodied wine with great color, notes of cherry and cedar on the palate. It is very well balanced with smooth tannins that do not overpower. Being a lawyer, having a legal term as the name of one of their wines is very appropriate. Quid Pro Quo was supposed to be a one time vintage made for Premier Napa Valley, an annual trade tasting & fundraiser event held in the Napa area. However this wine was purchased by Dr. York, owner of the San Francisco 49ers football team and was such a hit at the auction, that its now an annual production.
Bruce is also married to Celeste Carducci and together they own and operate the 6-room historic McClelland-Priest Bed & Breakfast in the town of Napa.
Ahnfeldt Wines are available for tasting in the stand-alone Uncorked at Oxbow building located directly across from the Oxbow Public Market in the Oxbow District, near downtown Napa. Uncorked is located in a historic home that dates from 1900 (actually 3 small homes put together). This house has been completely remodeled and offers a fun and cozy tasting atmosphere inside. There are two private tasting salons; one in the front and one in the back and the middle tasting room is open for walk-in visitors.
For more information and or to join their wine club, visit: www.ahnfeldtwines.com
NOTE: this review has been identified as needing a **major** update.